The results of this year's Philippine Licensure Exams (PLE) are out, and there's an inspiring story behind the 2020 top-notcher, Jomel Lapides.
Lapides, a graduate of the University of the Philippines-Manila, bested over 35,000 other examinees. What's amazing is that this isn't the first time that he's aced the board exam. In 2011, he also emerged as the top-notcher of the year's nursing exams.
The Professional Regulation Commission (PRC) released the results on Thursday, November 26, a week after the last day of the exams in Baguio, Cagayan de Oro, Cebu, Davao, Iloilo, Legazpi, Lucena, Manila, Tacloban, Tuguegarao, and Zamboanga. Lapides scored 88.67%.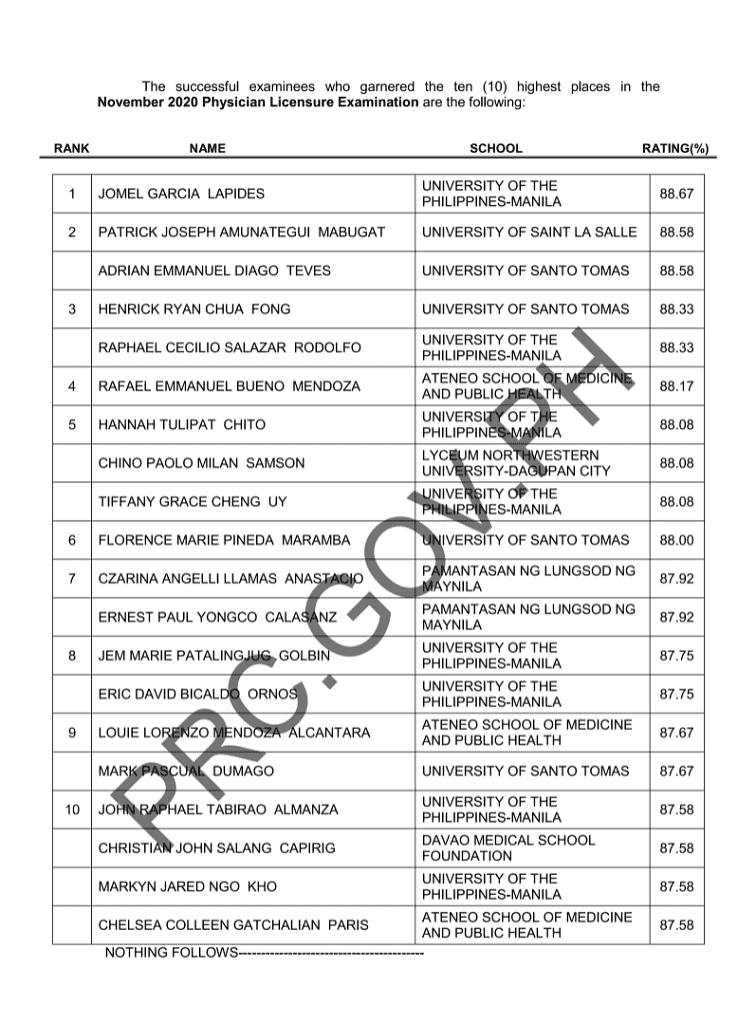 In an interview on Raffy Tima's "24 Oras", Lapides revealed that he went on night-nurse duty while studying medicine. His father, a construction worker, used to be a dressmaker. Because his parents do not earn that much, Lapides vowed to pay for his own medical school expenses, while providing financial support for his family.
"Sobrang unexpected and surpised at talagang thankful lang talaga kay Lord," Lapides said. "I prayed at least makapasok ako sa top 10. Si Lord po iba 'yung binigay lagpas-lagpas,"
("It was so unexpected and I was so surprised and thankful to the Lord. I prayed that I would at least get into the Top 10. The Lord provided much more than that.")
Lapides shared that he has applied for residency training at the Philippine General Hospital, specializing in ophthalmology.
SIGN UP TO DEPED TAMBAYAN NEWSLETTER
Join our Facebook Community and meet with fellow educators. Share and download teaching materials. Get important updates and read inspiring stories.
RECOMMENDED