The Ateneo de Manila University (ADMU) is receiving criticism after releasing a statement on Friday saying that the student protests outside its campus were "not sanctioned".

"Ateneo de Manila is aware of a protest assembly scheduled today, Friday, 20 November 2020, set to begin at the gates of the Loyola Heights campus, read the university's statement, which was posted on its Facebook page. "Please be aware that this protest activity and the one held last 17 November are not in any way sanctioned by the University."

The protesters organized what they called a "youth strike" outside the campus in order to demonstrate their call for the Philippine government's accountability and negligence in light of the consecutive calamities that has stricken the country.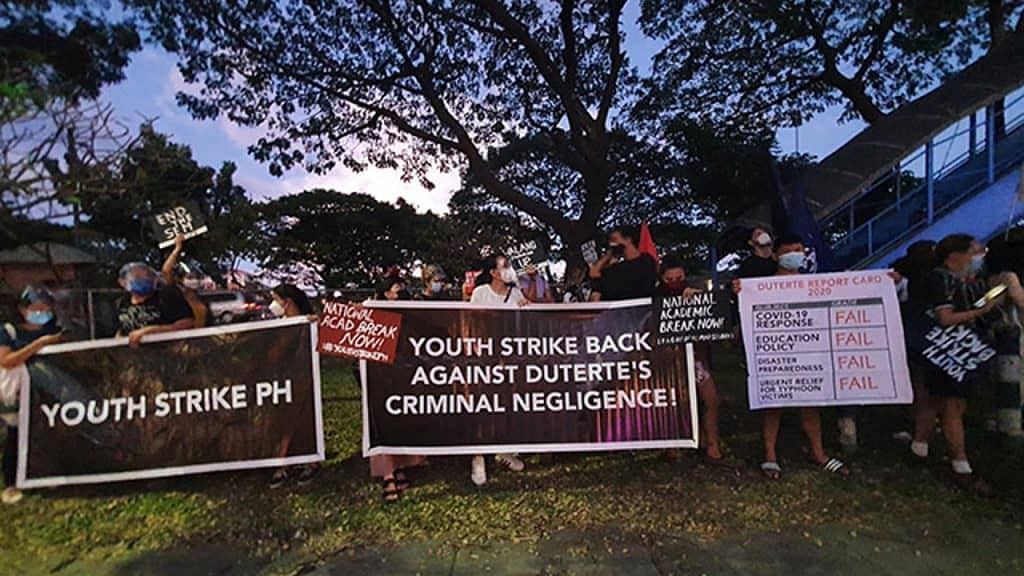 Netizens expressed their disappointment in the school, commenting that the statement felt like it was "disowning" students of their exercise of freedom, that it was not supporting the protesting students in their cause, and that it was "washing its hands" of any involvement in the matter.
"Not the Ateneo I used to know," said one user.

"Distasteful. Disempowering," remarked another user. "This speaks volumes of ADMU's current dismal position on academic freedom, freedom of expression. I hope they reflect and retract this awful statement. #NotMyAteneo #OneBigFail"

The students on "youth strike" also appealed for an academic break as they called for immediate aid, a rechanneling of the National Task Force to End Local Communist Armed Conflict (NTF-ELCAC) budget, an end to environmental plunder, as well as an investigation on the President's alleged criminal negligence amid the pandemic and the disasters.

The Kabataan Partylist noted in a separate Facebook post how the academic break is needed as many students affected by the typhoon have limited to no access to online classes and resources or may have even lost their home due to the typhoons. The group also denounced President Duterte's statements on November 17 for students to "stop schooling until all Filipinos are vaccinated". Duterte also threatened to cut the funding for the University of the Philippines, which he claimed was encouraging members of the youth to join communist groups.
SIGN UP TO DEPED TAMBAYAN NEWSLETTER
Join our Facebook Community and meet with fellow educators. Share and download teaching materials. Get important updates and read inspiring stories.
RECOMMENDED