3k Balance of the Service Recognition Incentive Update via Usec Annalyn Sevilla.
February 8, 2020: (Allotment cover from the DepEd Central Office is already released to the Regions as basis for the payment of the 3K SRI)
Memorandum No. OUF-2020-0051 dated February 7, 2020 with subject "Full Payment of the 2019 Service Recognition Incentive (SRI)"
Since the Sub-AROs have been issued to the respective DepEd Regional Offices Proper, the corresponding cash allocations have to be released to the said DepEd-ROs. Hence, the DepEd- ROs have to closely coordinate with their DBM counterparts in their respective Regions for the issuance of Notices of Cash Allocation (NCAs) though we, in the Central Office, are making representations to the DBM-CO for the early release of the NCAs.
The DepEd-ROs, however, may adopt other arrangements/procedures to facilitate the payment of the remaining unpaid balance of the 2019 SRI.
Upon receipt of the cash allocations to cover the cash requirements of the Sub-AROs for the purpose, it is expected that all DepEd teaching and non-teaching personnel will be paid of the subject personnel benefit considering that the allotment downloaded to the ROs to cover the remaining unpaid portion of the 2019 SRI was based on the validated number of employees qualified for the grant of the subject benefit as submitted to the Budget Division, Finance Service, DepEd-Central Office by the concerned DepEd-ROs.
Read also: Bill mandating Filipino subjects in college pushed
Read in full: Full Payment of the 2019 Service Recognition Incentive (SRI)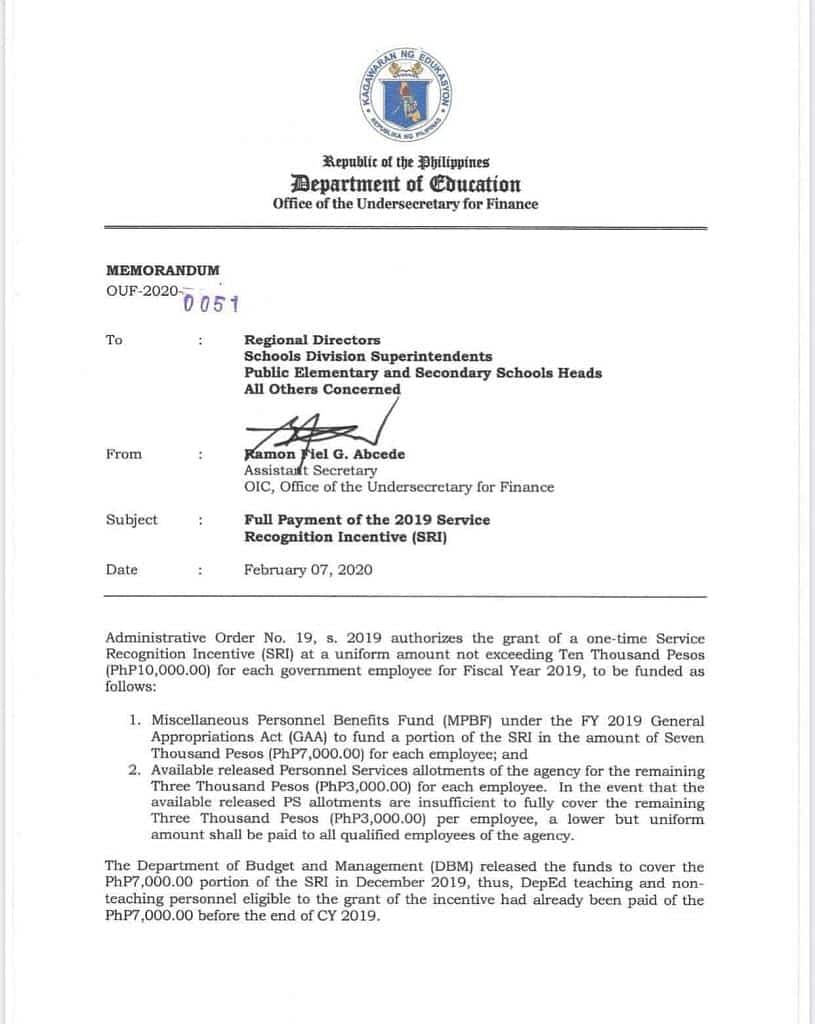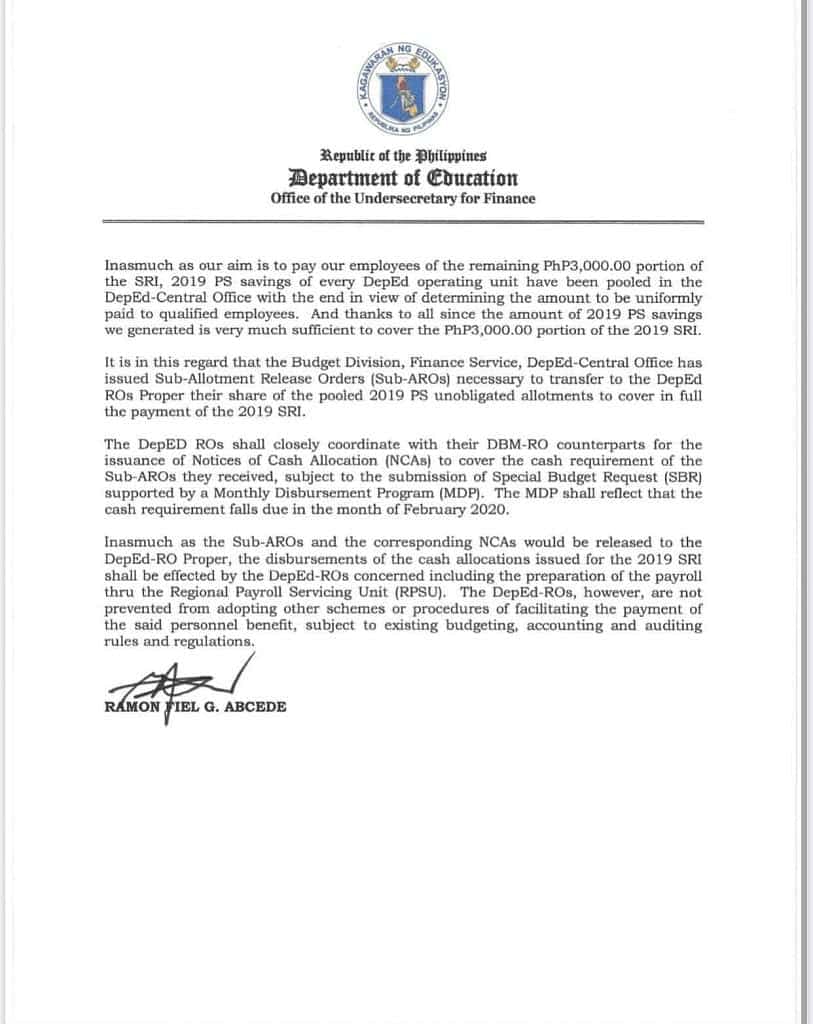 SIGN UP TO DEPED TAMBAYAN NEWSLETTER
Join our Facebook Community and meet with fellow educators. Share and download teaching materials. Get important updates and read inspiring stories.
RECOMMENDED