PGM Wick today issued instructions to roll-out the Emergency Loan and likewise requested the GSIS Insurance Group to examine damaged schoolbuildings and other government buildings in the earthquake-affected regions for possible insurance claims.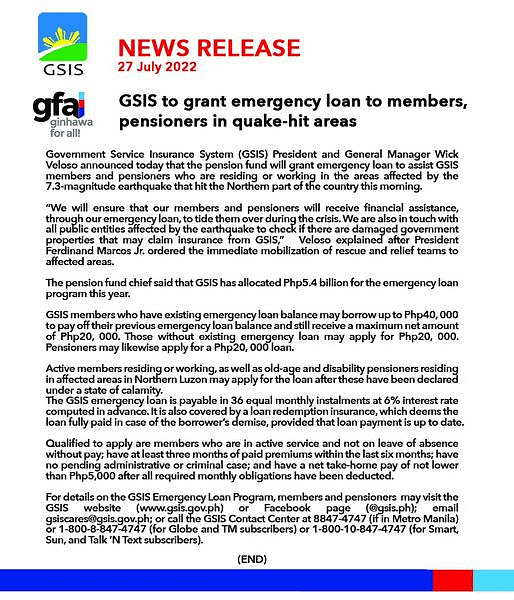 See source: https://www.facebook.com/gsis.ph/posts/pfbid0vMthVWUpAfEf5iQbiSyiwwB2mAfVYwJMSxNG5TQocg9U1MEawCuTBSAhCBJtBz79l
SIGN UP TO DEPED TAMBAYAN NEWSLETTER
Join our Facebook Community and meet with fellow educators. Share and download teaching materials. Get important updates and read inspiring stories.
RECOMMENDED