It is no doubt that the month of August is one of the busiest month of the school year. From regular holidays to the different celebrations such as Buwan ng Wikang Pambansa, and this month is also the month for the 1st Quarter Periodical Test.
To keep track of this busy schedule, below are the list of activities, celebrations and holidays for the month of August, from the school calendar for School Year 2019-2020.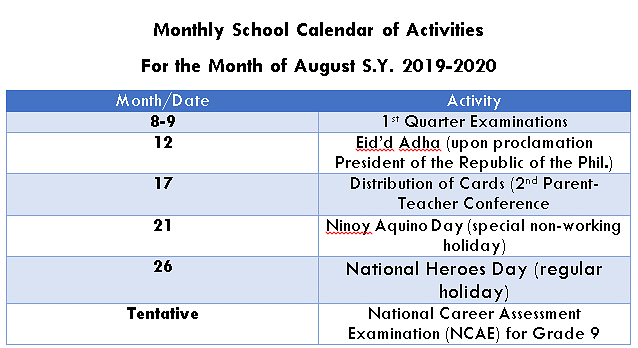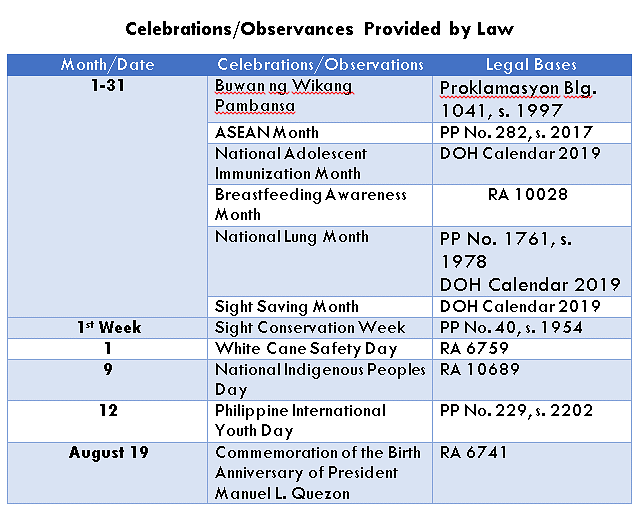 Monthly school calendar of activities and celebrations/observances provided by law for the month of August: DOWNLOAD
Click the link below to view the full calendar for school year 2019-2020.
READ: DepEd Philippines School Calendar for School Year 2019-2020
SIGN UP TO DEPED TAMBAYAN NEWSLETTER
Join our Facebook Community and meet with fellow educators. Share and download teaching materials. Get important updates and read inspiring stories.
RECOMMENDED