The DepEd Tayo – Youth Formation invites DepEd personnel, during the In-service Training (INSET) Week, to participate in the following TV and online activities happening from December 14 to 18, 2020.
Source: https://web.facebook.com/DepartmentOfEducation.PH/posts/4247066022019726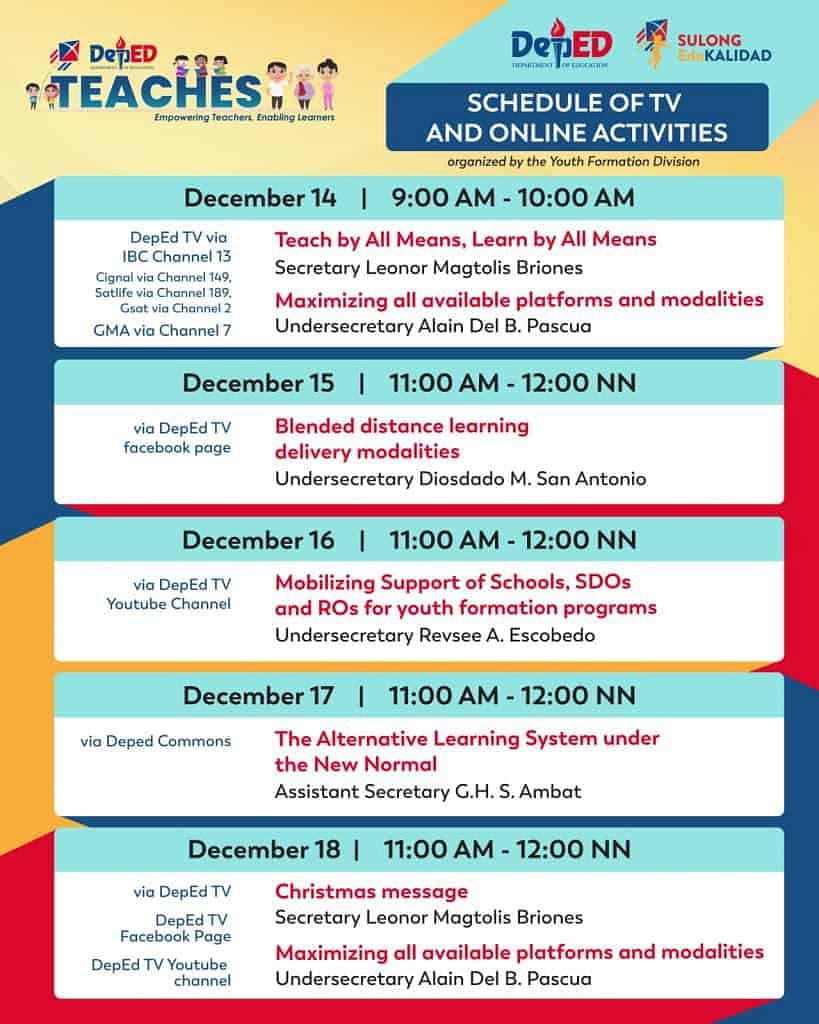 SIGN UP TO DEPED TAMBAYAN NEWSLETTER
Join our Facebook Community and meet with fellow educators. Share and download teaching materials. Get important updates and read inspiring stories.
RECOMMENDED