The teachers of Rizal have an early Christmas gift as they celebrate to what they call Paperless Communication System. Announced on December 9, 2019 by their respected Superintendent Cherrylou D. Repia, teachers will no longer need to submit printed DLLs or lesson plans, test questionnaires, and test results. Instead, it could be submitted online via Bluetooth, share it, or USB.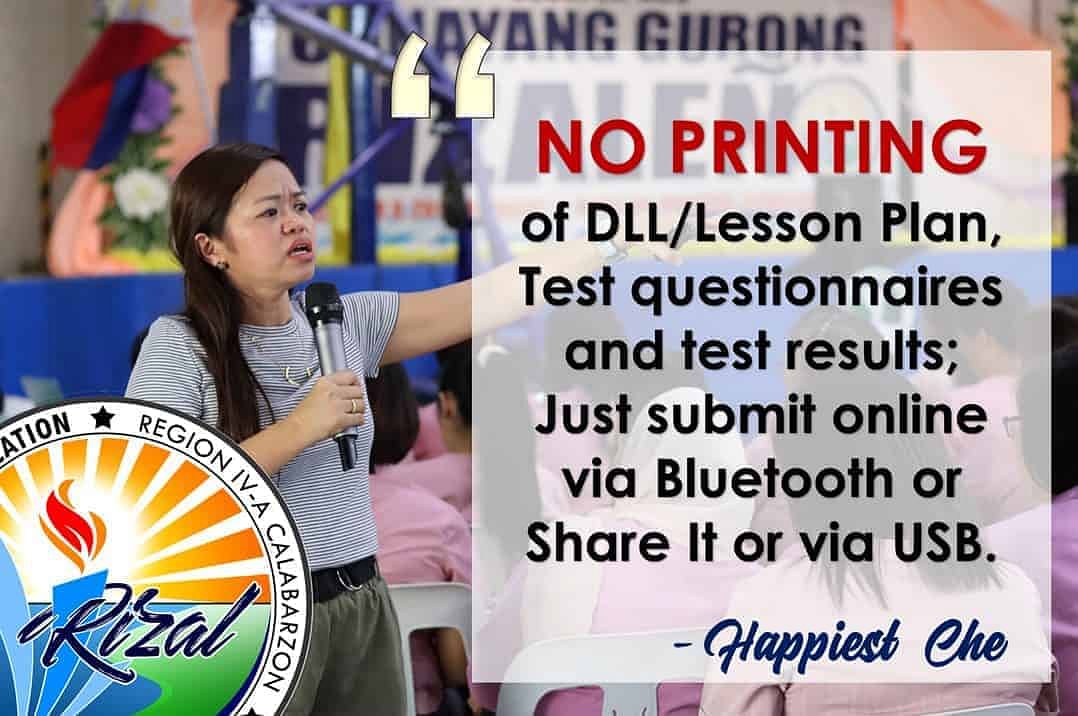 Many teachers gave their support and appreciation to this action as, according to them, it will truly make their job a lot more convenient and faster. Some even reacted that it could save tons of papers and other resources.
"Thank you po Maam Happiest Che. There are too many things to say to show how much we appreciate this kind of opportunity to hear straight from you clarifications to the clouds of thoughts we have on sch concerns but i believe swert & sincere Thank you will say them all❤ God bless you po" said teacher Corazon Delas Armas-Alolor.
"Mam Che pusong maka guro sana po maging Dep. ED sec pagdating ng panahon .Love na love po kayo ng mga guro ramdam na ramdam nyo po ang pagiging isang guro alam po namin na kayo po ay minsang naging isang guro.Thanks God for having one Mam Che in the Dep Ed of Rizal." said another teacher, Ma'am Gloria Vocal.
This initiative by the division of Rizal can be of great help to our fellow teachers in their division. As such, it may save time and resources that can be diverted for more important work. Hopefully, more School Divisions will follow this good example.
What do you think ka teacher? Please share it below in our comment section.
SIGN UP TO DEPED TAMBAYAN NEWSLETTER
Join our Facebook Community and meet with fellow educators. Share and download teaching materials. Get important updates and read inspiring stories.
RECOMMENDED