IMPLEMENTATION OF THE P5,00 NET TKE HOME PAY FOR THE DEPARTMENT OF EDUCATION PERSONNEL FOR FISCAL YEAR 2019
DepEd Order No. 014, s. 2019
25 June 2019
1. The Department of Education (DepEd) issues the enclosed guidelines for the Implementation of the P5,000 Net Take Home Pay (NTHP) relative to the issuance of Republic Act No. 11260 entitled An Act Appropriating Funds for the Operation of the Government of the Republic of the Philippines from January One to December Thirty-One, Two Thousand and Nineteen and for Other Purposes, or the General Appropriations Act (GAA) for Fiscal Year (FY) 2019.
2. These guidelines provide procedures for the proper implementation and compliance with the applicable provisions of the FY 2019 GAA and the President's Veto Message, in connection with the Automatic Payroll Deduction System Program of the Department.
3. All previous Orders pertaining to the implementation of the NTHP of DepEd personnel, including, but not limited to, DepEd Order Nos. 5, s. 2018; 55; 38 and 27, s. 2017, are repealed. All other rules, regulations and issuances, which are inconsistent with these guidelines, are modified accordingly.
4. This Order shall take effect immediately and remain in force, until it is repealed, amended or rescinded.
5. Heads of offices and of schools are ordered to post this Order in conspicuous places within their premises.
6. Immediate dissemination of and strict compliance with this Order is directed.
LEONOR MAGTOLIS BRIONES
Secretary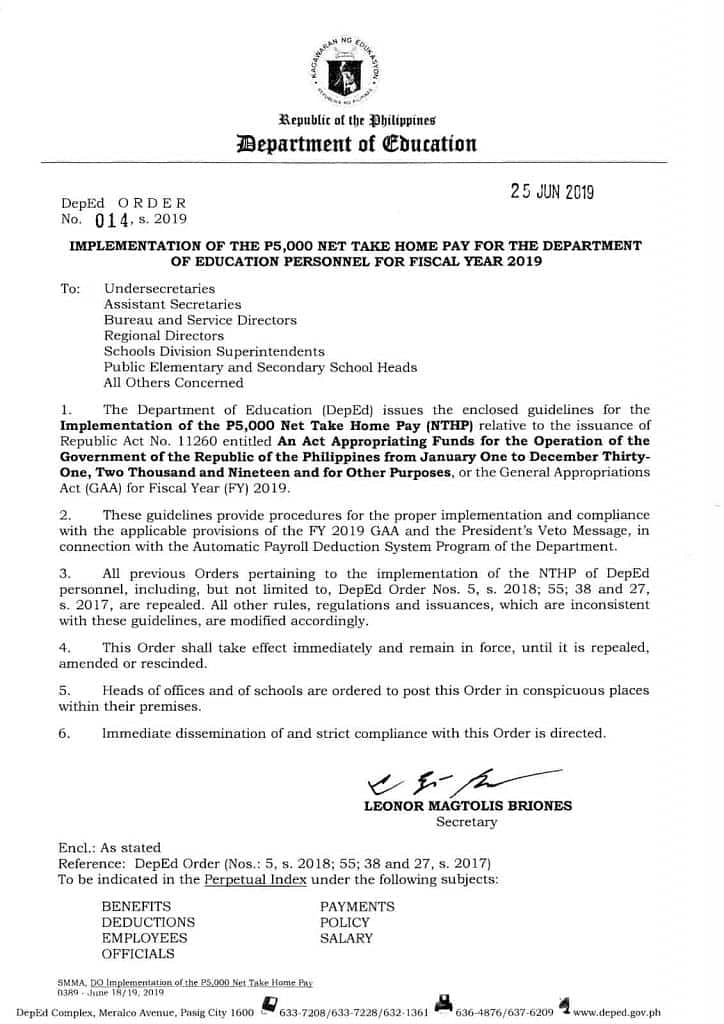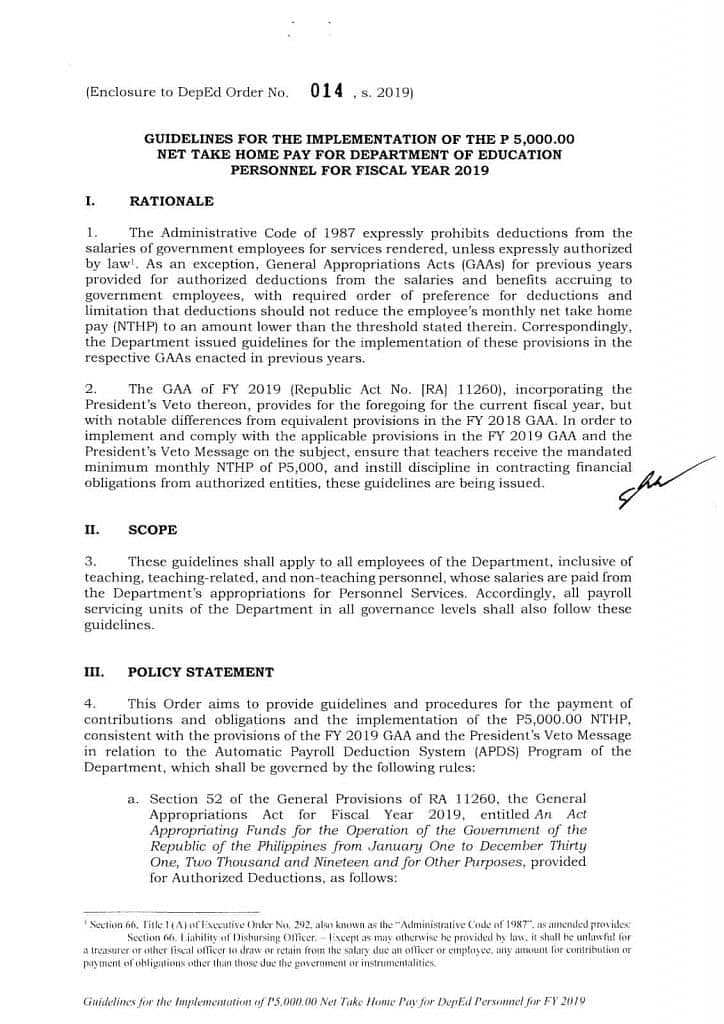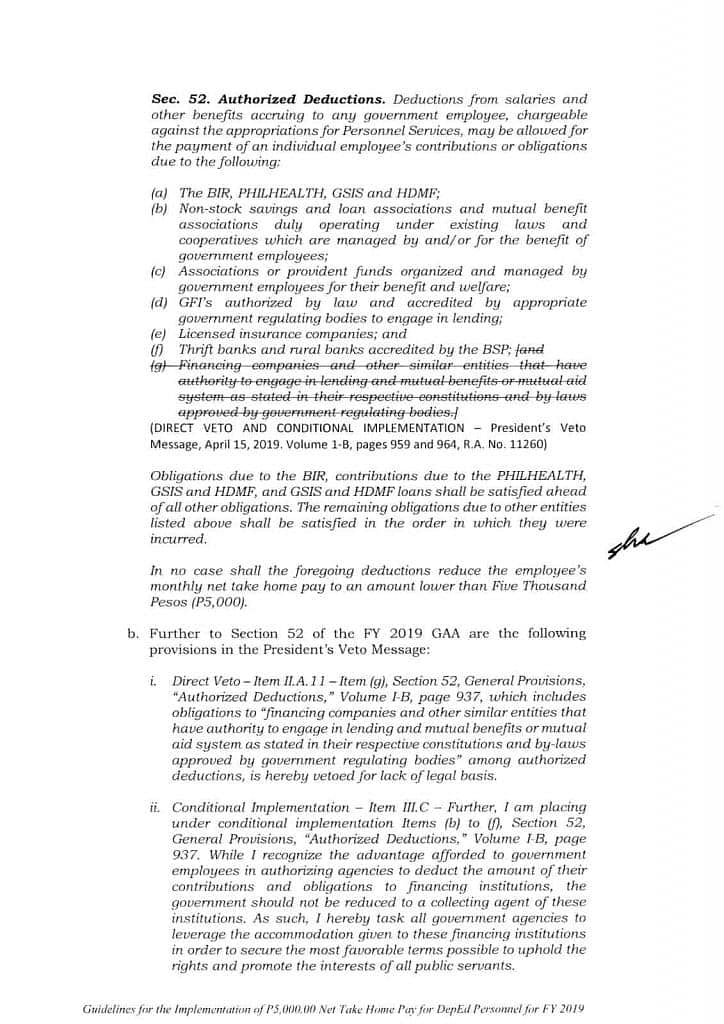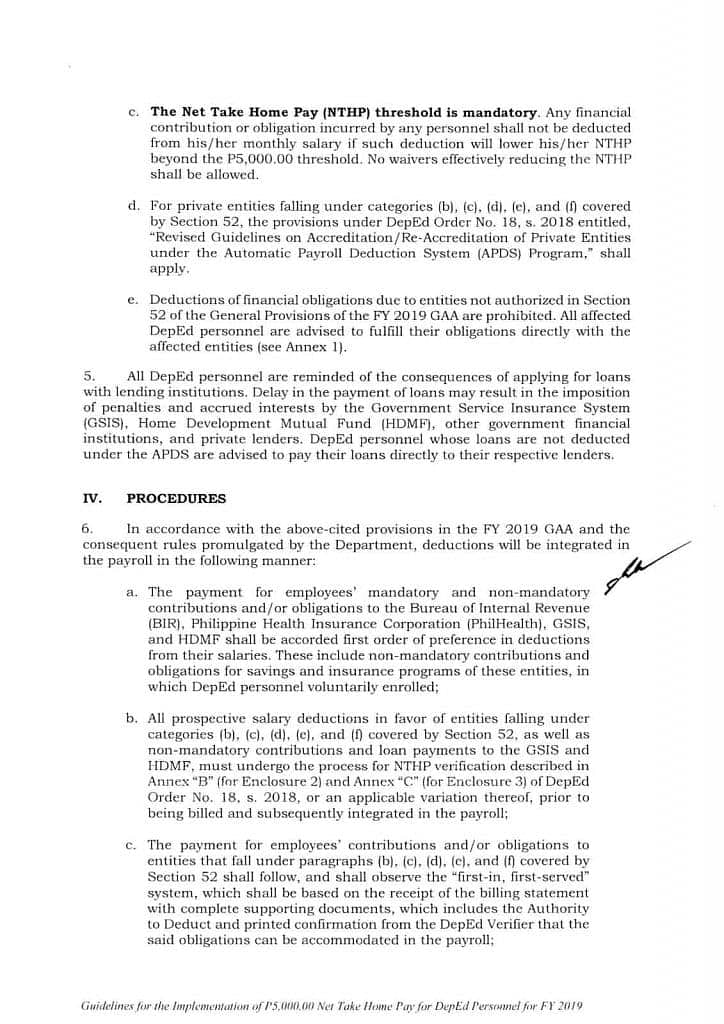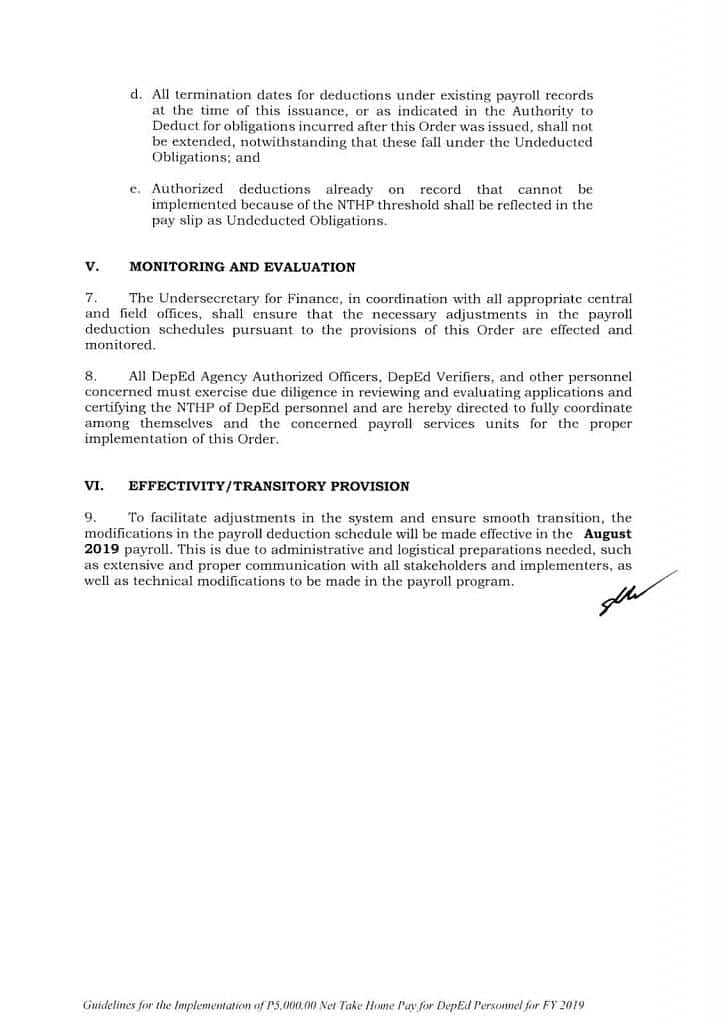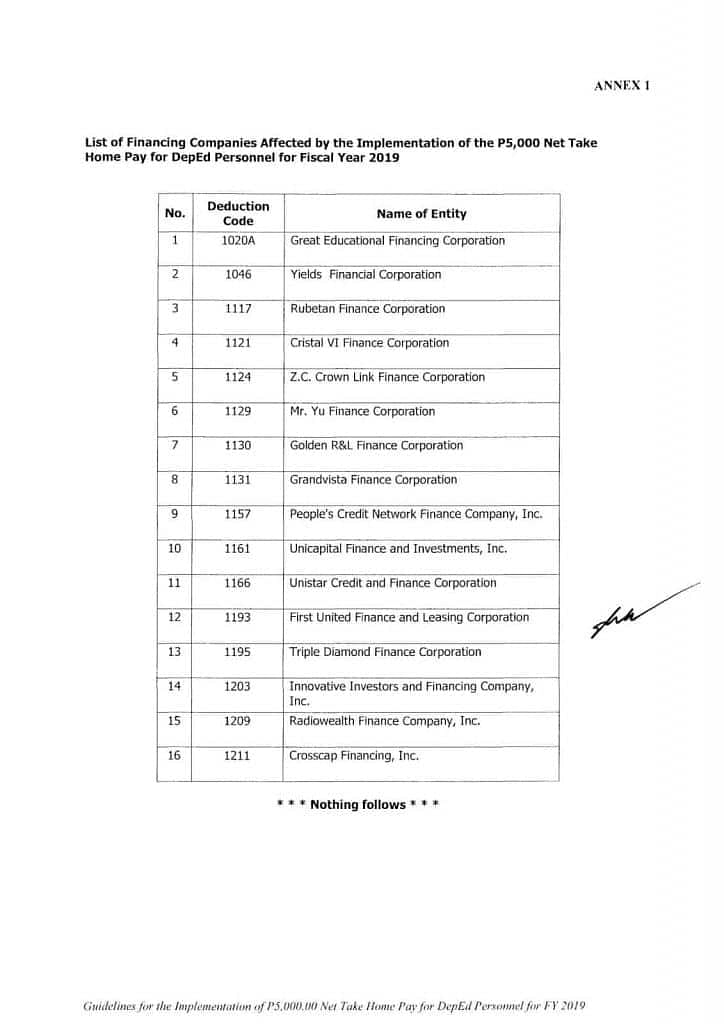 [wp-embedder-pack width="100%" height="500px" download="all" download-text="" attachment_id="3036″ /]
SIGN UP TO DEPED TAMBAYAN NEWSLETTER
Join our Facebook Community and meet with fellow educators. Share and download teaching materials. Get important updates and read inspiring stories.
RECOMMENDED