Here is the first salary table from the recently filed senate bill of Sen. Bong Revilla which is considered a consolidation of all other proposed salary standardization bills of his fellow lawmakers.
The proposed Salary Standardization Law of 2019 is set to benefit government employees especially those under Salary Grade 11 to 19. It will be implemented in four tranches starting in January 2020 and shall increase every year until 2023.
Under the proposed measure, the salary adjustment will be given in four (4) tranches starting in January 2020 and upon full implementation, the basic salaries will increase by a weighted average of 23.24% by 2023.
If Senate Bill 1219 passed into law, the highest increases ranging from 20% to 30% will be given to government employees, usually Teacher I-III, and those under Salary Grade 10 to 15.
While this proposal gained numerous responses from the public, especially from the gov't workers themselves, the senate is beyond hope that this bill will be greatly favored to its approval since it adopted the recommendation of the Department of Budget and Management which was approved by the President.
SSL V First Tranche Salary Table effective January 1, 2020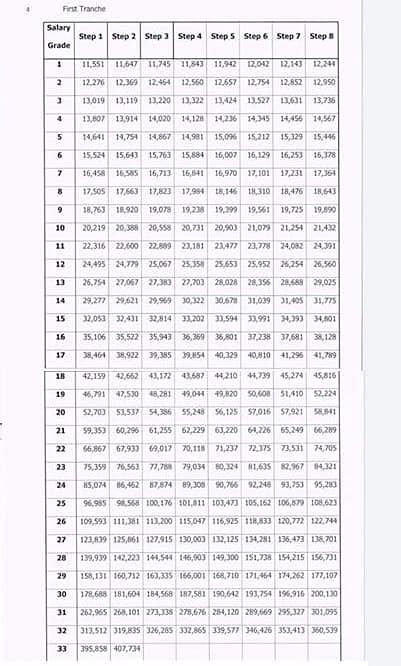 SIGN UP TO DEPED TAMBAYAN NEWSLETTER
Join our Facebook Community and meet with fellow educators. Share and download teaching materials. Get important updates and read inspiring stories.
RECOMMENDED