The unexpected global outbreak of the Coronavirus disease (COVID-19) led to temporary closure of schools in different parts of the world. This, however, does not translate to cancellation of classes as some teachers feel that their students' lessons take precedence over literally anything else that can be done at home.
In fact, because the classrooms are unavailable, some dedicated teachers have taken some unique teaching approach and platforms to ensure continuous learning for their students who are locked at home. Here are some of them:
Body visual
Verónica Duque, a teacher of 15 years has taken dressing up and disguises to visualize her lessons on History, Science, Art, English, and Spanish. Her most outrageous to date: when she actually used her own body to teach Anatomy to a class of 8-9-year-old children.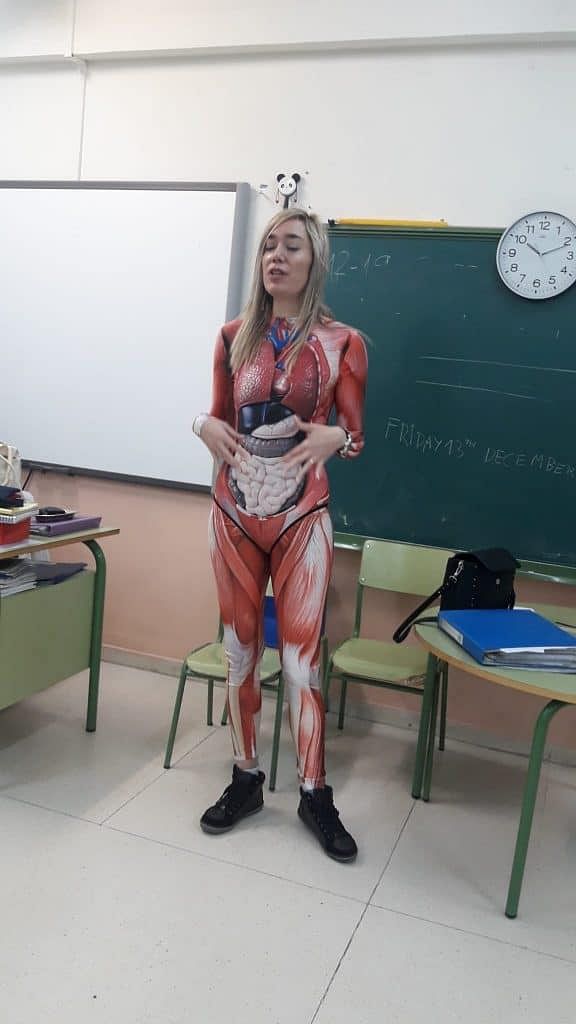 Her husband proudly posted about Veronica's lessons on Twitter though, calling her 'a volcano of ideas.' The caption translated from Spanish reads,
"Very proud of this volcano of ideas that I am lucky to have as a woman. Today she explained the human anatomy to her students in a very original way. And the kids [were] freaking out. Great Verónica!"

Michael (@mikemoratinos) on Twitter
Kitchen chemistry
Jonte Lee is a Chemistry and Physics teacher at Calvin Coolidge High School. In an effort to keep his students from falling behind their lessons due to the lockdown, Lee, along with his Instagram account, a lab gown, an iPhone, and a bookshelf, transformed his kitchen into a Science laboratory/classroom.
"I do not know how to use social media at all I just learned Twitter, and I just learned how to use Instagram Live," Lee shared. He learned how to use Instagram Lives to be able to conduct a real-time classroom-like interaction with his students.
Checked his kitchen classroom setup here:
"Life has changed but the love I have for my students still has not changed."

Jonte Lee, Science Teacher at Calvin Coolidge High School.
Isolation art
Isolation Art School has turned to Instagram to give out art lessons for everyone. Originally set up by Keith Tyson, 2002 Turner Prize winner, when he heard the imminent lockdown, this free-for-all art class is meant to "help people stay indoors and sane."
Tyson hopes that the art school will help people stay inspired, as he share his own inspiration for putting it up. He said,
"As a child I asked my mother what to draw, she said a farm. I asked what to draw next; she said another farm. I remember thinking she couldn't be bothered to think of another thing."

Keith Tyson, founder of Isolation Art School on Instagram
Treetop teaching
35-year-old Subrata Pati, a History teacher at Adamas University and RICE Education in Kolkata, is a truly dedicated teacher. After going home to his native Ahanda village, he has lost access to stable Internet. But this did not deter him from giving his online lessons. Instead, he climbed a neem tree and when he realized it improves his connectivity; he built a platform atop the tree.
Pati climbs up his treetop platform every morning with food and drinks. Sometimes, he holds multiple classes at a time. When asked if being on the treetop bothers him, this is what he says: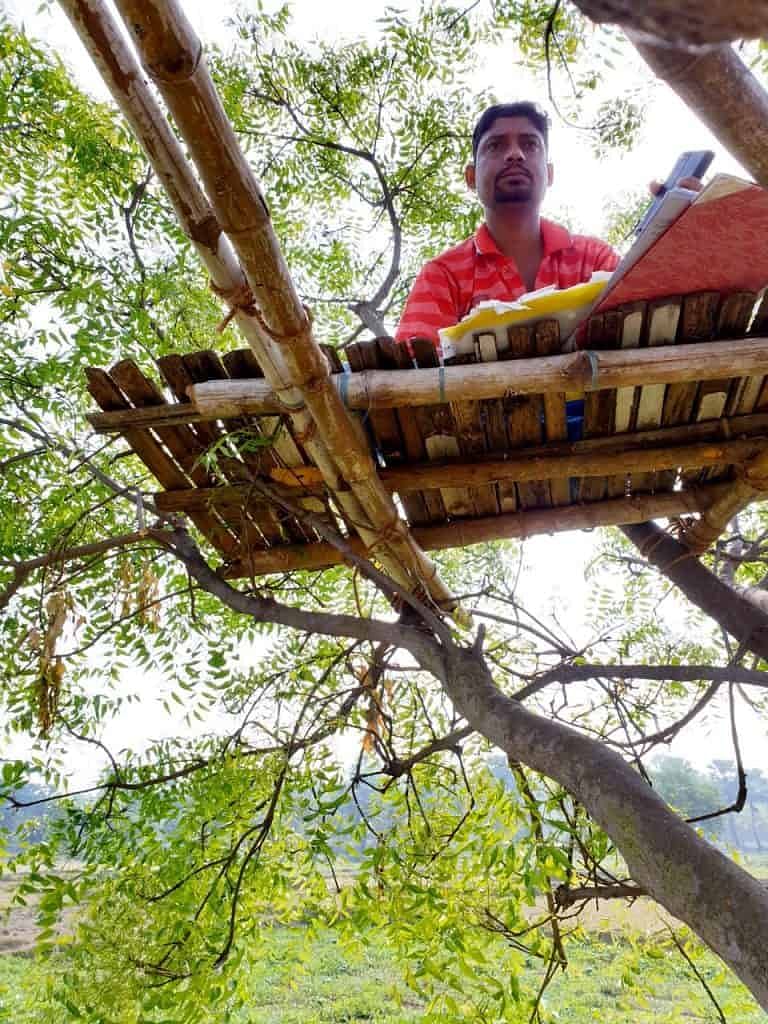 "Sometimes the heat and the urge to pee bother me, but I am trying to adjust. Sometimes storms and thunderstorms damage the platform, but I try and fix it the next day. Under no circumstances, I would want my students to be inconvenienced."

Subrata Pati, History teacher at Adamas University and RICE Education in Kolkata.
Tiktok
Sarah Jane Hazen, a ninth and tenth grade English teacher at Washburn Rural High School has taken an entirely different approach with her distance education approach. Instead of going through the more common Google Hangouts or Google Classroom like her colleagues, Hazen settled on another social networking service – Tiktok!
Watch some of her English lessons here:
SIGN UP TO DEPED TAMBAYAN NEWSLETTER
Join our Facebook Community and meet with fellow educators. Share and download teaching materials. Get important updates and read inspiring stories.
RECOMMENDED