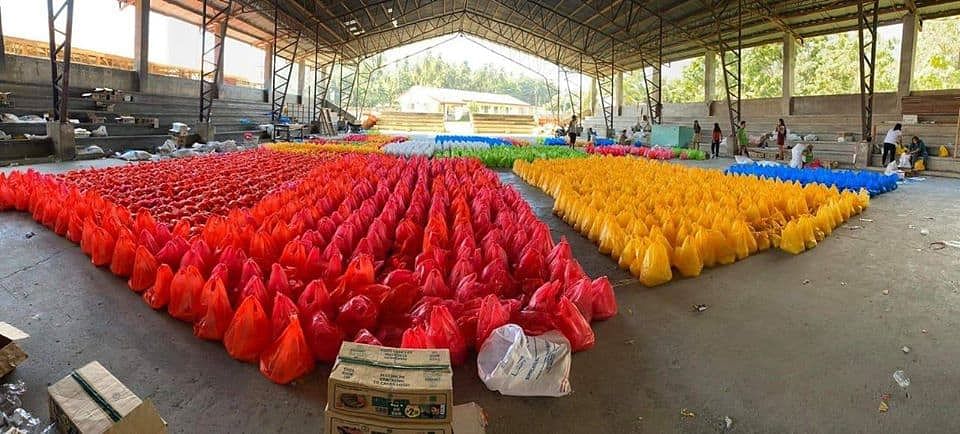 In times of trouble, the spirit of Filipino resilience always proves to be dominant.
And in a small town in the southern Philippines, a public school principal proved that Filipinos are always ready to respond to the call of Bayanihan even in the midst of a pandemic.
In the town of Don Marcelino in Davao Occidental, the public school educator was surprised to find out that his social media post can lead to an "overwhelming" display of bayanihan.
Don Marcelino National High School Principal-1 Norberto Pore Jr. said he simply posted on Facebook an invitation to help in repacking relief goods from the local government for families in need in their town.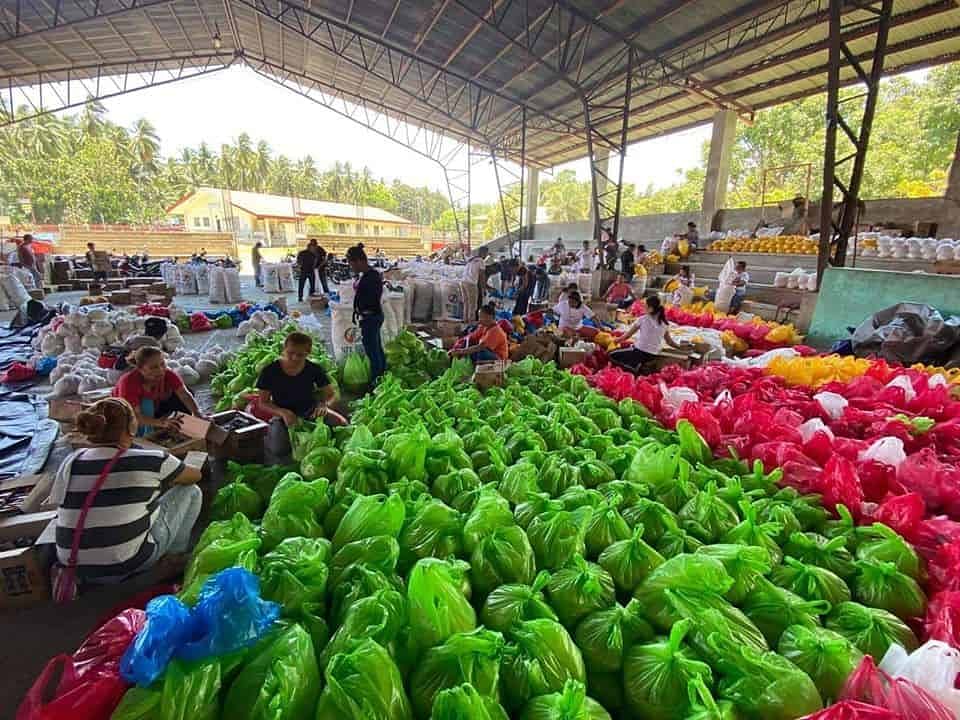 "We had a positive response, we had teachers and school heads, youth volunteers, BFP (Bureau of Fire Protection), PNP (Philippine National Police), and everyone willing to help," he said.
"It was very overwhelming to see positive response from different people, and they all came to help," he added.
Many families across the country were forced to become dependent on government aid as the COVID-19 pandemic forced the suspension of work, classes, and mass transportation in parts of the Philippines.
Aside from aid from the Department of Social Welfare and Development, other government agencies and local government units have also been working round the clock to help Filipinos cope and rebuild their lives from the pandemic.
Despite the lack of food for many families, Pore Jr. said a lot of people still extended help to volunteers, most of whom were teachers.
"A lot of people also extended their help by giving us free lunch, dinner, and snacks," Pore Jr. said.
The repacked relief goods were distributed to 15 villages (barangay) in the area.
SIGN UP TO DEPED TAMBAYAN NEWSLETTER
Join our Facebook Community and meet with fellow educators. Share and download teaching materials. Get important updates and read inspiring stories.
RECOMMENDED