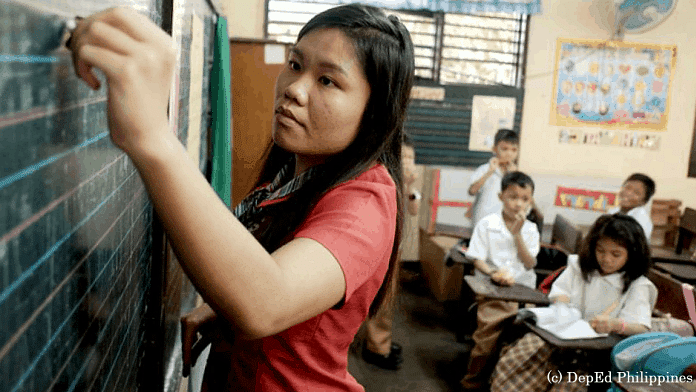 The Department of Education (DepEd) said Sunday it is studying whether it could afford mass testing for COVID-19 in schools as it gears up for the reopening of classes in August.
Education Undersecretary Revsee Escobedo said mass testing would provide officials, teachers, parents, and students more confidence on the safety of holding physical classes.
"Pinag-aaralan namin kung magkano ito, kaya ba?" Escobedo said in a radio interview.
(We are studying how much testing would cost and if we can afford it.)
"The cost really has to be studied," the official added.
The education department earlier told lawmakers that mass testing for the COVID-19 would help ensure the safety of holding physical classes as there is no cure or vaccine yet for the virus.
Escobedo however noted that the COVID-19 tests may be costly since retests are needed if a person leaves the school premises since he or she might acquire the virus from another place.
"Halimbawa, negative ka sa araw na ito, uuwi ka sa bahay at komunidad, pagbalik mo ite-test ka ulit," he said.
(For example, you tested negative today and you went home, when you return, you will be tested again.)
DepEd earlier said classes for school year 2020 to 2021 would start on Aug. 24.
READ: DepEd School Calendar and Activities for School Year 2020-2021
It also required that class sizes for face-to-face learning or the traditional in-person classes to be reduced to 15 to 20 learners in compliance with physical distancing measures. Minimum health standards against the coronavirus disease must also be observed at all times.
READ: DepEd Monthly School Calendar of Activities for School Year 2020-2021
SIGN UP TO DEPED TAMBAYAN NEWSLETTER
Join our Facebook Community and meet with fellow educators. Share and download teaching materials. Get important updates and read inspiring stories.
RECOMMENDED