Well wishes poured in for Department of Education (DepEd) Secretary Leonor Briones after she confirmed Thursday that she tested positive for COVID-19.
Several government officials issued statements expressing hope that the 79-year-old DepEd chief would recover well from the respiratory disease.
Briones said she was tested for the disease after she attended a meeting with Interior Secretary Eduardo Año, who later announced that he was infected with COVID-19.
Read also: DepEd Secretary Briones tested positive for COVID-19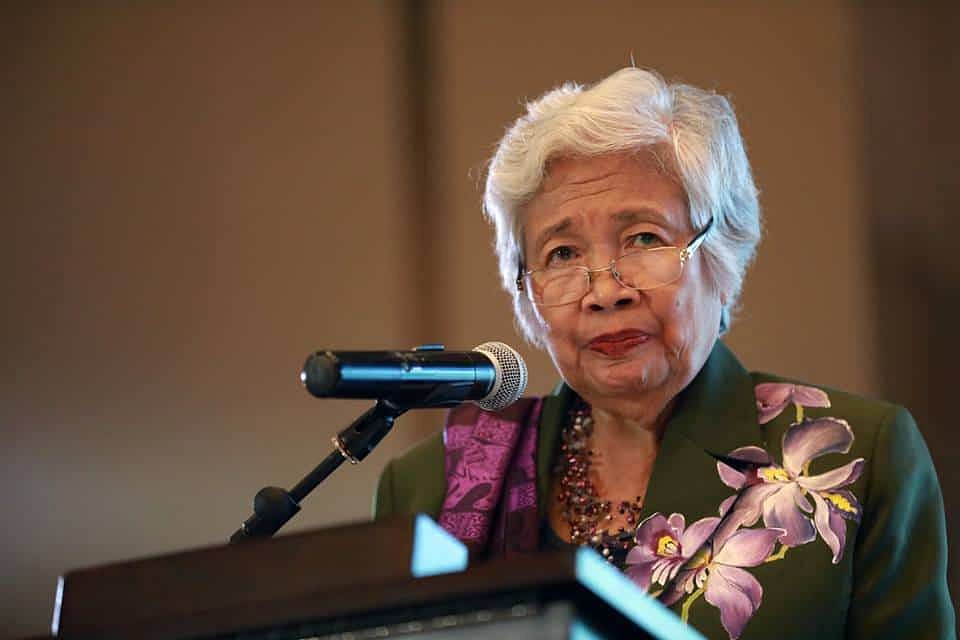 Malacañang, through Presidential Spokesman Salvador Panelo, offered prayers for Briones' speedy recovery.
"We are sad to hear that Sec. Leonor Briones is COVID-19 positive. We are praying that she gets healed from this dreadful disease," Panelo said.
"As expected and as announced by her, she will continue to perform her duties as Education Secretary while in isolation and despite her present illness," he added.
Department of Foreign Affairs Secretary Teodoro "Teddyboy" Locsin Jr. also expressed concern over the health condition of Briones.
"Oh, hell, she doesn't even go out," Locsin said on Twitter.
Cabinet Secretary Karlo Nograles meanwhile took the opportunity to remind the public that the operations of DepEd will continue even as Briones undergoes quarantine.
"We offer prayers and the nation's collective desire for healing to DepEd Secretary Leonor Briones, who announced that she had tested positive for Covid-19," Nograles said.
"As the dear Secretary undergoes quarantine, we assure the public that the Department of Education continues to operate under her supervision and is continuing to draw up plans for the eventual normalization of school operations throughout the country once this COVID-19 situation is effectively managed," he added.
Briones is the second member of President Rodrigo Duterte's Cabinet to catch COVID-19.
SIGN UP TO DEPED TAMBAYAN NEWSLETTER
Join our Facebook Community and meet with fellow educators. Share and download teaching materials. Get important updates and read inspiring stories.
RECOMMENDED