The Department of Education (DepEd) has suspended all graduation and moving-up ceremonies in all schools nationwide following the extension of the lockdown in Luzon, and local community quarantines in other areas in the country.
Education Secretary Leonor Briones said DepEd has decided to further postpone the conduct of end-of-school rites until the lockdown in Luzon is lifted. The government extended the lockdown of the most populous island in the Philippines to April 30.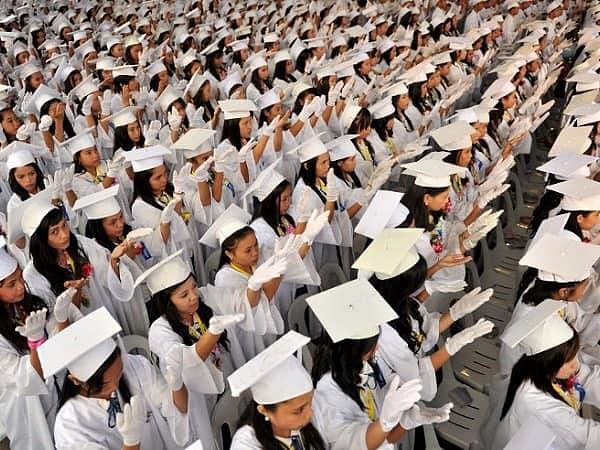 "This is not only applicable in Luzon with the extended enhanced community quarantine but also nationwide because there is a significant number of [local government units] that have declared their own community quarantines," Briones said.
"Historically, this has happened before, when the graduation is postponed due to war or calamities," she added.
Earlier, the education department announced that graduation and moving-up ceremonies for school 2019-2020 shall be conducted between April 13 and 17. It later left the decision to the discretion of schools, in consultation with parents.
The move is also in-line with the government's policy against "mass gatherings" which could further spread the new coronavirus disease.
Classes and school activities in all levels across Luzon were suspended since March as the public is urged to stay home to control the spread of COVID-19.
In response to the class suspension, DepEd transitioned to electronic learning with an online platform called "DepEd Commons" to help students continue their lessons amid the Luzon-wide lockdown.
The online platform, which can be accessed by public school teachers, can support remote learning, offers online review materials, and Open Educational Resources (OERs).
SIGN UP TO DEPED TAMBAYAN NEWSLETTER
Join our Facebook Community and meet with fellow educators. Share and download teaching materials. Get important updates and read inspiring stories.
RECOMMENDED