The Department of Education (DepEd) welcomed the enactment of the law restoring good manners and right conduct (GMRC) as a school subject in the basic education curriculum.
President Rodrigo Duterte signed into law Republic Act No. 11476 which integrates GMRC and Values Education in the basic education curriculum anew after it was removed some 7 years ago.
"We value the vital role RA 11476 will play in strengthening our youth's decision-making skills, attitude and behaviors, especially in these critical times," the DepEd said in a statement.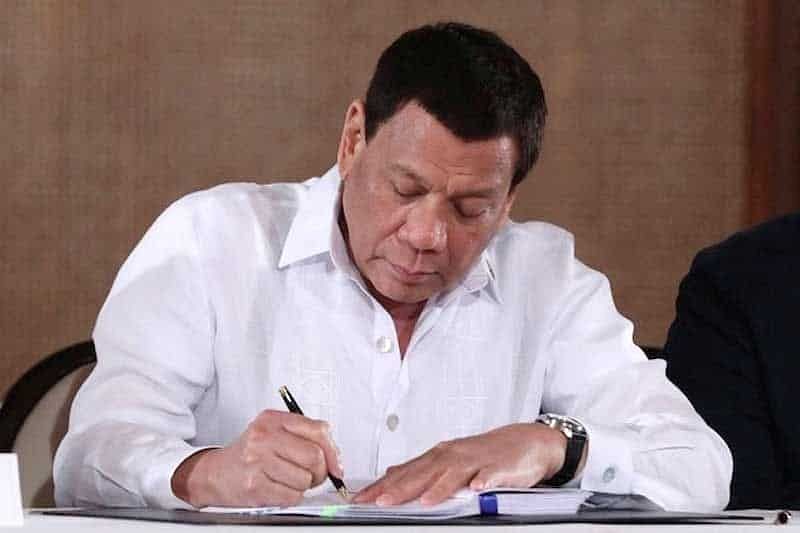 READ ALSO:
DepEd denies news of teachers convincing parents to enroll their children
15 Best Educational Websites for Teachers
With the new law, DepEd added that it was looking forward to "raising more Filipinos who are maka-Diyos, makatao, makakalikasan at makabansa."
(Godly, humane, nature-loving, patriotic)
GMRC was removed as a regular subject when the K to 12 program was initially implemented in 2013. It was instead integrated with other subjects, namely Edukasyon sa Pagpapakatao and Araling Panlipunan.
Under the new law, GMRC will be taught as a separate subject from Grades 1 to 6 while Values Education will be a subject of its own for students from Grades 7 to 10.
Values Education meanwhile will be integrated into all subjects under the K-to-12 curriculum for Grades 11 and 12.
(PHILSTAR photo by Robinson Ninal Jr.)
READ MORE:
Senate wants GMRC to be back to K to 12 curriculums
FREE Learning Materials: K-12 Workbooks Download
SIGN UP TO DEPED TAMBAYAN NEWSLETTER
Join our Facebook Community and meet with fellow educators. Share and download teaching materials. Get important updates and read inspiring stories.
RECOMMENDED