Teachers have been playing a vital role in the Philippines this year. Despite the threat of the global health crisis, they have helped deliver education to learners through blended learning or distance learning. Under blended learning, a combination of television, radio, the Internet, and printed modules are used to teach students, while under distance learning, teachers do classes remotely.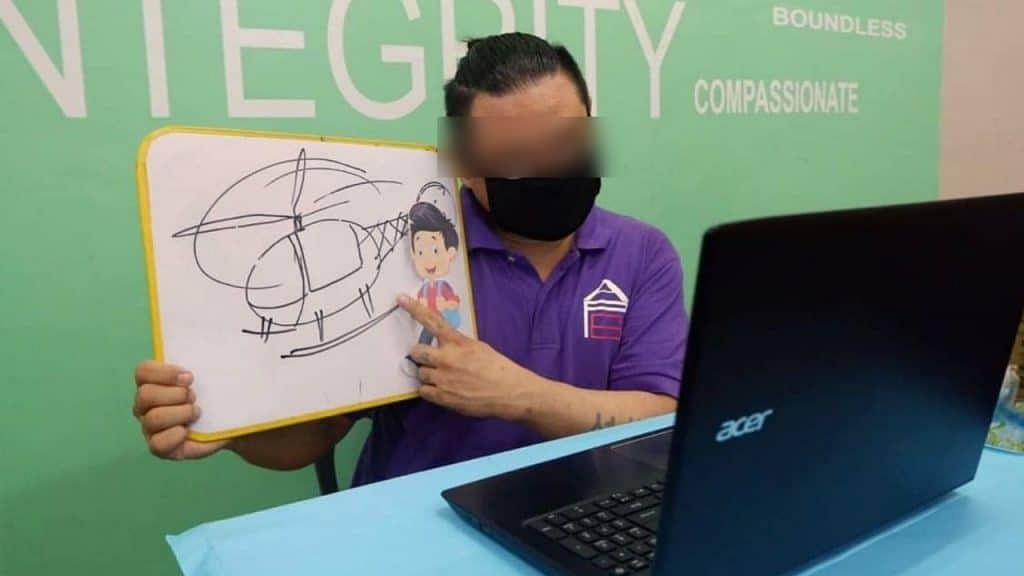 Inside prison would be the last thing you would think a teacher would conduct classes, especially during this time of the pandemic. But in the San Juan City Jail, a licensed teacher has been teaching kids, and for free, at that.
Referred to as Teacher "Robert", this teacher has been providing free tutorials to his fellow inmates' children every Sunday.
Part of the San Juan City Jail's "Karunungan sa Kulungan Project", Teacher Robert uses the video conferencing application Zoom to fulfill his purpose and passion for imparting knowledge.
The 46-year-old teacher who has over 20 years' worth of experience shares lessons to his students who are between four to seven years old. He even complies with the Department of Education's Most Essential Learning Competencies (MELC) curriculum. Thankfully, he was helped by a representative from DepEd San Juan.
The San Juan City Jail inmates have also been producing handmade parols, made out of materials such as bond paper, newspaper, and cellophane, costing P200 to P280 per piece. The proceeds will go to the craftsmen's families.
SIGN UP TO DEPED TAMBAYAN NEWSLETTER
Join our Facebook Community and meet with fellow educators. Share and download teaching materials. Get important updates and read inspiring stories.
RECOMMENDED