Download for FREE some of the jigsaw puzzles which focus on compound nouns. We hope to help you in teaching your pupils the compound nouns using these materials.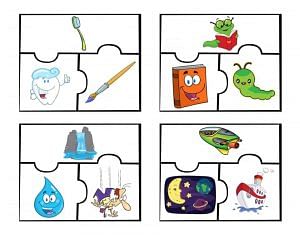 Compound nouns are sometimes one word, like toothpaste, haircut, or bedroom. These are often referred to as closed or solid compound nouns. Sometimes compound nouns are connected with a hyphen: dry-cleaning, daughter-in-law, and well-being are some examples of hyphenated compound nouns. Below you will find and download each image of jigsaw puzzle with compound nouns.

Also Download: Free Download! RPMS Tools for Teacher I – Teacher III
Source: mrmattie.com (get all the 400 jigsaw puzzles here)
SIGN UP TO DEPED TAMBAYAN NEWSLETTER
Join our Facebook Community and meet with fellow educators. Share and download teaching materials. Get important updates and read inspiring stories.
RECOMMENDED