For over four decades, the noontime show "Eat Bulaga" has become a beloved institution in Philippine entertainment, capturing the hearts of millions of viewers with its lively segments, game shows, and heartwarming stories. At the core of its success lies the iconic trio of Tito Sotto, Vic Sotto, and Joey de Leon, who have been the pillars of the show since its early years.
 In this article, we delve into the essence of "Eat Bulaga" without Tito, Vic, and Joey, exploring the impact and legacy of these remarkable personalities.
Table of Contents
A Journey of Laughter and Entertainment
Tito, Vic, and Joey, fondly known as TVJ, have been integral to "Eat Bulaga" since its inception in 1979. Their unique blend of wit, humor, and camaraderie has made them household names synonymous with the show's success. Their comedic banter, sketches, and hosting prowess have delighted audiences across generations, creating countless unforgettable moments.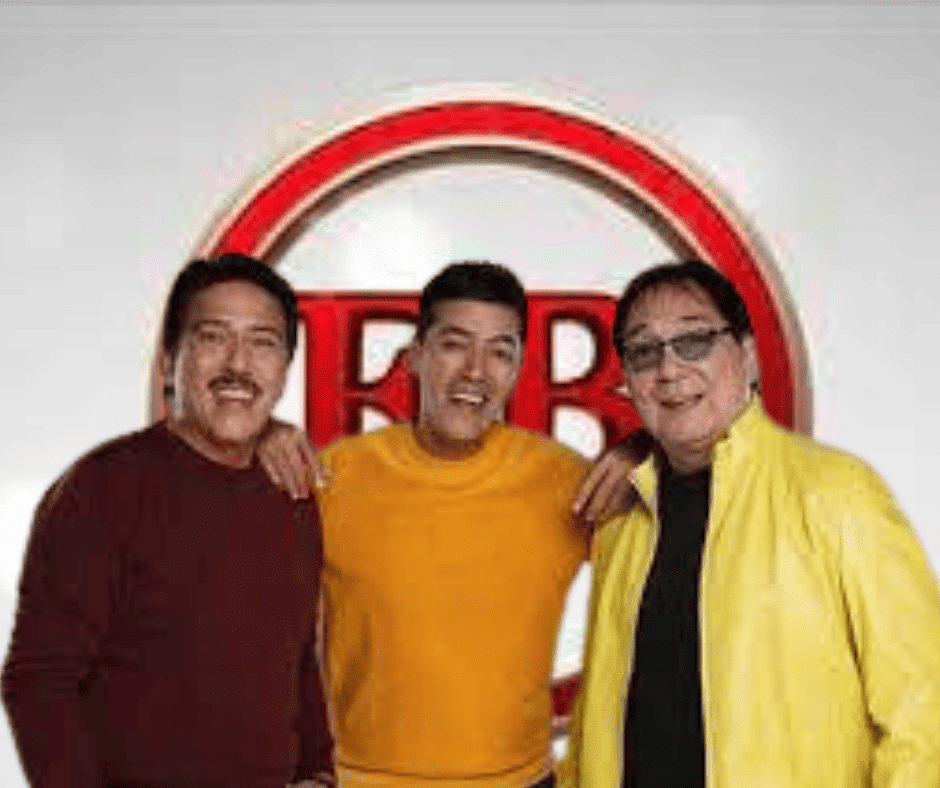 Anchors of Stability and Consistency
The absence of Tito, Vic, and Joey from "Eat Bulaga" would undoubtedly create a noticeable void. Their consistent presence on the show has been a source of stability and familiarity, contributing to its longevity and enduring popularity. Their chemistry and rapport with fellow hosts and the audience have significantly shaped the show's dynamic atmosphere.
Read more: Ilocos Sur Rep Proposes June Opening of Classes
Legacy and Influence
Tito, Vic, and Joey have left an indelible mark on Philippine television. Their influence extends beyond "Eat Bulaga," as they have also excelled individually in various fields, such as music, film, and politics. Their versatility and talent have inspired countless entertainers, comedians, and hosts, shaping the landscape of Philippine entertainment.
Embracing Change and Evolution
While Tito, Vic, and Joey have been integral to "Eat Bulaga" for decades, change is inevitable in any long-running show. "Eat Bulaga" has successfully embraced new hosts and segments over the years, ensuring its relevance and freshness. The presence of dynamic hosts and innovative content allows the show to evolve while maintaining its essence and charm.
Honoring a Legacy
Although "Eat Bulaga" without Tito, Vic, and Joey may be challenging to imagine, the show's enduring success is a testament to the collective efforts of its entire cast and crew. The show's legacy extends beyond any individual, and it will continue to captivate audiences with its entertainment, positivity, and meaningful contributions to society.
Final Thoughts
Tito, Vic, and Joey have become synonymous with the noontime show "Eat Bulaga" and have played a significant role in its enduring success. Their comedic genius, camaraderie, and talent have created a timeless legacy that continues to resonate with audiences. While imagining "Eat Bulaga" without TVJ may seem challenging, the show's ability to embrace change while staying true to its essence ensures its continued relevance and impact.
As the show evolves and new talents emerge, it is essential to honor and appreciate the contributions of Tito, Vic, and Joey, who have played an instrumental role in making "Eat Bulaga" an iconic part of Philippine television history.
Read more: In-Demand Jobs in Canada: Opportunities for Career Growth
SIGN UP TO DEPED TAMBAYAN NEWSLETTER
Join our Facebook Community and meet with fellow educators. Share and download teaching materials. Get important updates and read inspiring stories.
RECOMMENDED