Senator Imee Marcos is keen on pushing for the resumption of face-to-face classes in areas where there is a slow transmission of COVID-19.
Marcos told reporters on Monday that blended learning would be difficult to implement in many parts of the country especially in the mountains.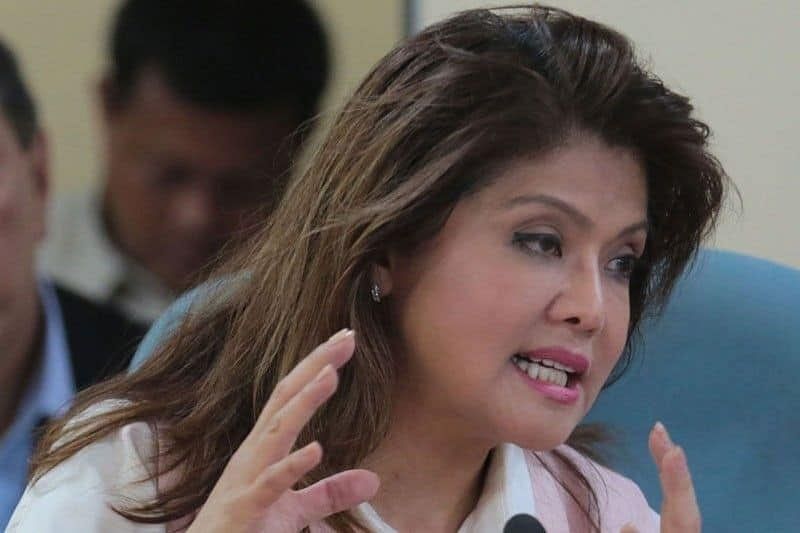 "I will really, really push for that (face-to-face classes)," she told reporters in a virtual interview.
READ ALSO:
DepEd assures no face-to-face classes until vaccine is available
Ilocos Norte nagpahayag ng suporta sa blended learning
Under Marcos' proposal, face-to-face classes can be limited to a class size ranging from 15 to 20 facemask-wearing students to ensure physical distancing.
"In many, many places, that's the only alternative," she said.
She added that blended learning will hurt the pockets of parents due to additional expenses.
"Mahal din para sa mga parents itong remote learning," she said.
(Remote learning is expensive for the parents.)
President Rodrigo Duterte had barred face-to-face classes unless a COVID-19 vaccine is made available. The Department of Education (DepEd) had said that it would adhere to the President's directive and would implement a blended learning scheme instead.
Under the blended learning scheme of DepEd, teachers and students can make use of printed modules, online classes, and radio and television instruction to continue the education of learners.
(Photo courtesy to Michael Varcas)
READ MORE:
President Duterte supports the upcoming school year 2020-2021
DepEd warns against selling of free learning materials online
SIGN UP TO DEPED TAMBAYAN NEWSLETTER
Join our Facebook Community and meet with fellow educators. Share and download teaching materials. Get important updates and read inspiring stories.
RECOMMENDED