This PBB 2018 update was posted by Usec Annalyn M. Sevilla as of Thursday, April 16, 2020, on her Facebook page.
DepEd is coordinating directly with the AO 25 Inter-Agency Task Force (AO25-IATF) and the Department of Budget and Management (DBM) on implementing new strategies to expedite the release of the PBB amid challenges brought about by the COVID-19 situation.
DBM is processing the PBB evaluation of other regional offices on a first-come, first-served basis and funding will be released straight from DBM-ROs to DepEd-School Division Offices (SDOs).
Read also:
Please refer to the latest status per region in the 2018 PBB Update below: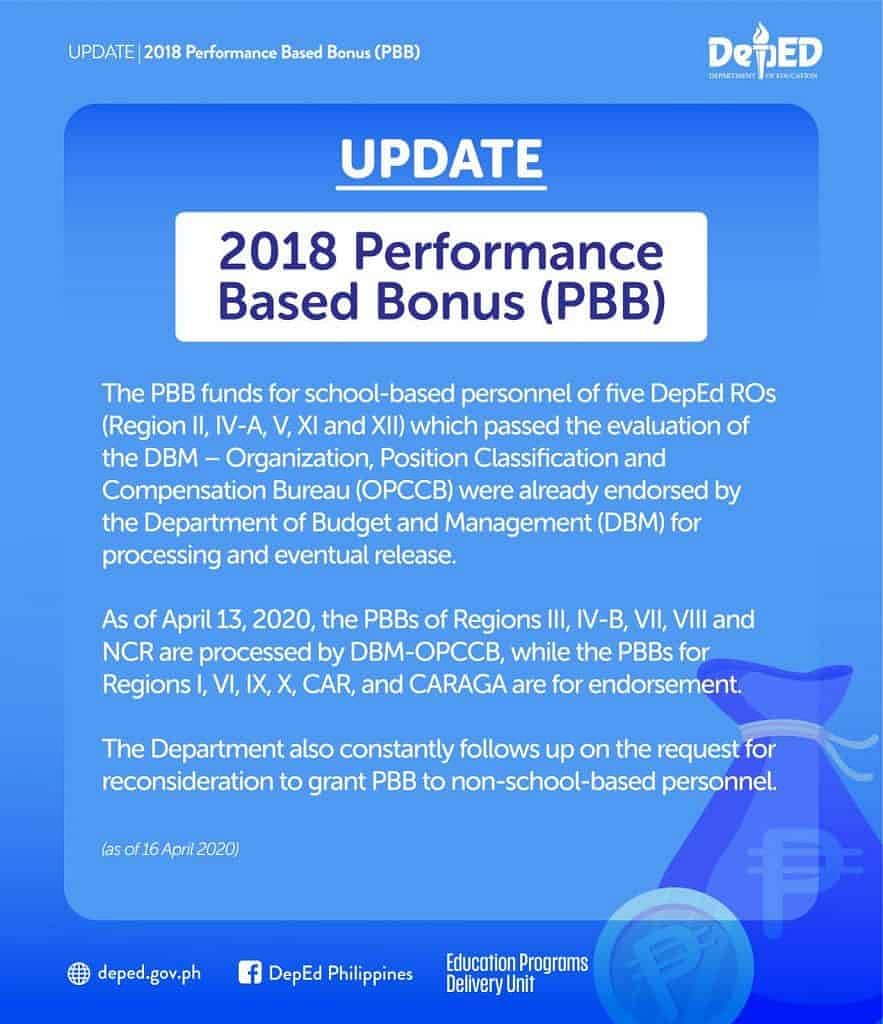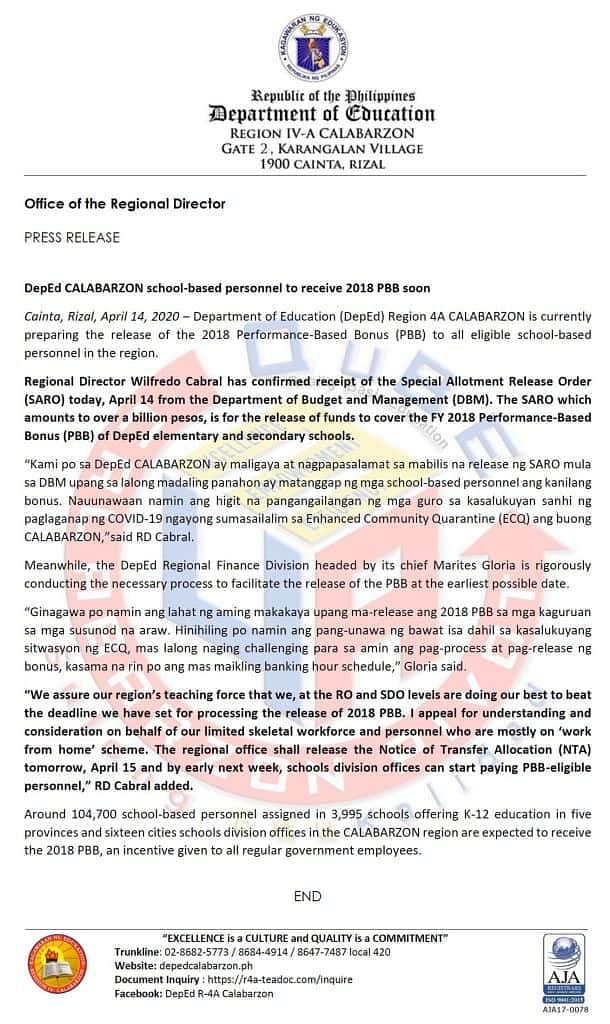 BUMASA NG IBA
SIGN UP TO DEPED TAMBAYAN NEWSLETTER
Join our Facebook Community and meet with fellow educators. Share and download teaching materials. Get important updates and read inspiring stories.
RECOMMENDED