PHINMA Education Holdings, Inc. (PEHI), the education services subsidiary of the PHINMA conglomerate, established on July 17 a partnership with telecommunications company and internet service provider PLDT to give learners access to learning platforms using mobile data.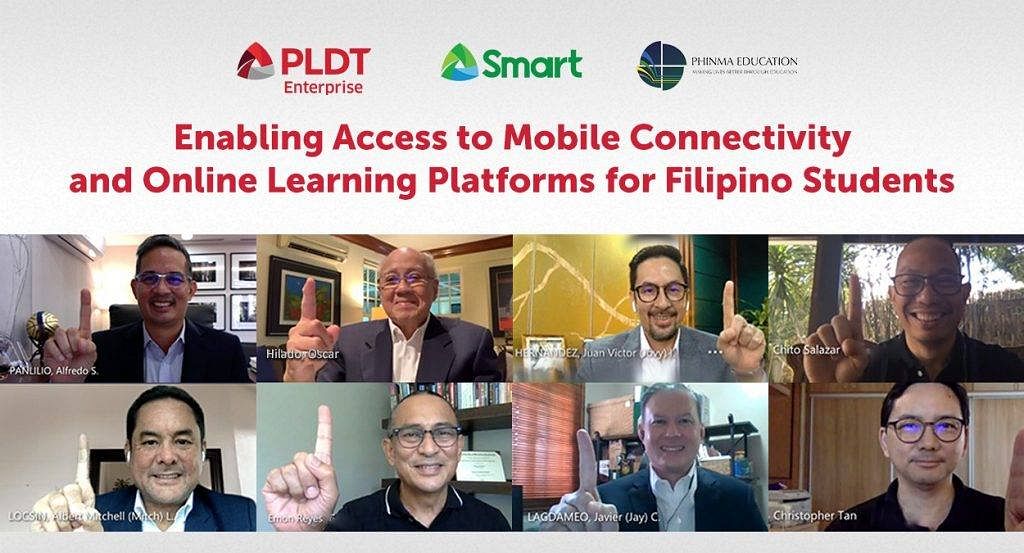 PLDT Enterprise, PLDT Group's corporate business unit, will be working with PHINMA to provide students at the PHINMA University of Pangasinan in Dagupan, PHINMA UPang College in Urdaneta City, PHINMA University of Iloilo, PHINMA St. Jude College in Manila, PHINMA Republican College in Quezon City, and Southwestern University PHINMA in Cebu City with technology to aid them in flexible learning.
"Technology that facilitates flexible learning is one of our strategies to continue delivering quality education, in spite of limitations in conducting face-to-face classes," shared PHINMA Education Chief Operations Officer (COO) Dr. Raymundo P. Reyes.
"This is a challenging time for the education sector, which is why supporting various learning modalities like e-Learning has become one of our most urgent priorities at PLDT Enterprise," said Jovy Hernandez, ePLDT President & CEO and SVP & Head for PLDT and Smart Enterprise Business Groups.
Using the Giga Study data plans of SMART, PLDT's wireless communications and digital services subsidiary, teachers and students can access to basic collaboration and productivity cloud-based applications such as Microsoft 365 and Google's G Suite. PHINMA's school campuses will also get a free SMS messaging suite as well as free WiFi access points.
SIGN UP TO DEPED TAMBAYAN NEWSLETTER
Join our Facebook Community and meet with fellow educators. Share and download teaching materials. Get important updates and read inspiring stories.
RECOMMENDED