President Ferdinand R. Marcos Jr. made significant appointments on Monday, naming lawyer Gilberto C. Teodoro Jr. as the Secretary of the Department of National Defense (DND) and Dr. Teodoro J. Herbosa as the Department of Health (DOH).

The announcement came after President Marcos held separate meetings with the appointees and officials from their respective departments in Malacañang on Monday afternoon. Teodoro, a former congressman of the First District of Tarlac, previously served as the Secretary of Defense during the administration of President Gloria Macapagal-Arroyo. He brings extensive experience in defense and disaster management, having also served as the chairperson of the National Disaster Coordinating Council (NDCC) during his tenure as Secretary of Defense.

Teodoro holds a Bachelor's degree in Commerce, majoring in Financial Institutions from De La Salle University – Manila. He graduated at the top of his class from the University of the Philippines (UP) College of Law and achieved the highest rank in the 1989 Philippine Bar Examinations. Teodoro pursued his legal education at Harvard University, earning a Master's in Law. His outstanding leadership and academic achievements were recognized through various awards and distinctions throughout his career.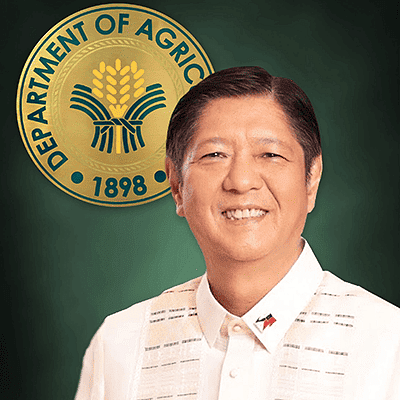 Dr. Teodoro J. Herbosa, the newly appointed Secretary of the Department of Health, previously served as an Undersecretary at the Department of Health from 2010 to 2015. He contributed significantly to various initiatives, including the Hospital Accreditation Commission, the modernization of the Philippine Orthopedics Center, and the promotion of Public-Private Partnerships in Health. Dr. Herbosa holds a medical degree from UP-Manila and a bachelor's in Biology from UP-Diliman. He has pursued further studies, obtaining an International Diploma Course in Emergency and Crisis Management from the University of Geneva and completing Postgraduate Studies in Medicine from the Sackler Faculty of Medicine at Tel Aviv University.
Read more: First Blind BAR Passer Never Lost Sight Of His Goal.

Dr. Herbosa's expertise in emergency medicine and trauma care extends beyond national borders. He has served as a Professor in the Emergency Department at Hospital Universiti Kebangsaan in Kuala Lumpur, Malaysia, and at the National University of Malaysia. Additionally, he has held advisory and consultant roles in several countries, including Palau, Maldives, Malaysia, Pakistan, India, Bangladesh, Nepal, Vietnam, Tunisia, and Thailand. Dr. Herbosa has made significant contributions to the emergency medicine field, particularly in disaster management, safe surgery, and trauma care.

These appointments come as the nation faces critical challenges in the defense and health sectors. President Marcos's decision to appoint Teodoro and Herbosa demonstrates a commitment to selecting individuals with extensive experience and expertise to address these pressing issues. The new secretaries are expected to contribute their knowledge and leadership skills to advance the respective missions of the Department of National Defense and the Department of Health, ultimately benefiting the Filipino people.
Read more: An Inspiring Teacher Passes LET on the 28th Attempt.
SIGN UP TO DEPED TAMBAYAN NEWSLETTER
Join our Facebook Community and meet with fellow educators. Share and download teaching materials. Get important updates and read inspiring stories.
RECOMMENDED