Persistence, determination, and an unwavering belief in his abilities—are the driving forces behind inspiring teacher Lino, who recently passed the Licensure Examination for Teachers (LET) on his 28th attempt. His story is a shining example of the power of hard work and perseverance in facing challenges.
It all started when teacher Lino came across the viral story of teacher Gennie Panguelo in 2019. Teacher Gennie, a native Aeta teacher, had taken the LET a staggering 25 times before achieving success. Her resilience struck a chord with teacher Lino, who found himself inspired to give the exam another try.
Teacher Lino's journey was not an easy one. He faced failure time and time again, experiencing disappointment after disappointment. But he refused to give up. Each setback fueled his determination to keep pushing forward.
Recalling his experiences, teacher Lino shared his story on Facebook, acknowledging the impact of teacher Gennie's story on his own journey. He wrote, "She inspired me a lot at that time. I said to myself, I need to pass this exam because it was embarrassing that this was my 23rd attempt. I hope I can pass it too."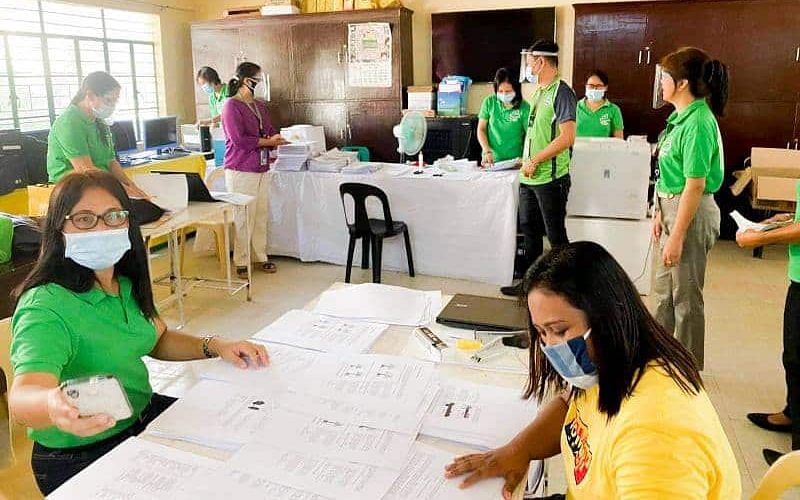 Unfortunately, the 23rd attempt proved unsuccessful for teacher Lino, but he refused to be deterred. He adopted a mindset of perseverance, realizing that success would come in its own time. He stated, "But I failed again. I always thought that one day, I would pass just like Madame Aeta. So I kept on taking the exam. My point was to take it step by step, one hour at a time."
Read more: First Blind BAR Passer Never Lost Sight Of His Goal.
Finally, in January 2022 LET, teacher Lino's dedication and hard work paid off. He passed the exam and attributed his success to a higher power. On Facebook, he humbly wrote, "This is not my success; this was a gift given by God."
When teacher Lino's story went viral, he hoped to inspire others who may be feeling discouraged by their own failures. He encouraged them to keep trying and never give up. His message to future exam takers was one of hope and determination: "I still believe in the saying, 'No matter how long the procession, it still ends up in the church.' The PRC [Professional Regulation Commission] will eventually get tired of seeing our faces, and we will pass."
Teacher Lino firmly believes that quitting is not the solution. Despite the challenges life may present, he emphasizes that individuals hold the power to shape their own destinies. He cautions against allowing negative influences or negative thinking to hinder success. His inspiring journey serves as a reminder that with persistence and unwavering belief, one can overcome any obstacle.
Teacher Lino's story will undoubtedly continue to inspire others on their own journeys. His unwavering determination, resilience, and ultimate success serve as a testament to the power of perseverance, reminding us all that dreams can be achieved with hard work, dedication, and an unwavering belief in oneself.
Read more: Ilocos Sur Rep Proposes June Opening of Classes.
SIGN UP TO DEPED TAMBAYAN NEWSLETTER
Join our Facebook Community and meet with fellow educators. Share and download teaching materials. Get important updates and read inspiring stories.
RECOMMENDED