"Writing in cursive is a good skill to have if you'd like to handwrite a letter, a journal entry, or an invitation. Start by improving your writing skill by making adjustments. You can then practice lowercase and uppercase letters in cursive, working your way through the alphabet. Make sure you also perfect your technique by practicing once a day and challenging yourself to write long sentences or paragraphs in cursive." – from wikihow.com
Click here for more Instructional Materials
Click here for more Reading Materials
Having a hard time thinking what kind of design you are going to use? Is it a fence, a border, a table, or maybe anything you want to use to make your presentation better?
DepEd Tambayan aims to provide every teacher the best instructional materials for every occasions that will efficiently make teaching more effective and less stressful.
That is why we compiled and arranged these instructional materials and made sure that it is easily accessible for everyone.
Cursive Alphabets: DOWNLOADS
Preview: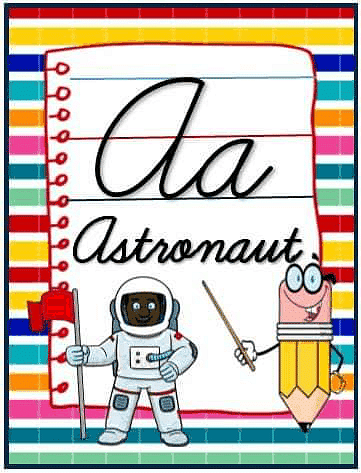 Credits to Ma'am Lydie Inlise
Click here for more Instructional Materials
Click here for more Reading Materials
SIGN UP TO DEPED TAMBAYAN NEWSLETTER
Join our Facebook Community and meet with fellow educators. Share and download teaching materials. Get important updates and read inspiring stories.
RECOMMENDED