What is the benefit of tracing for a child?
Tracing assists young children in improving their pre-writing skills and making preparations for drawing and writing letters and words.
Tracing is advantageous because it promotes the development of fine motor skills, pre-writing skills, concentration and focus, visual-spatial skills, creativity, and drawing abilities of children. Almost all children have learned to write their names by tracing, proving that one of the most successful techniques to teach children to write their names is through name tracing.
Printable name tracing worksheets make learning to write names a lot of fun! Simply type each name or word once, and the sheets will populate themselves.
This worksheet is designed specifically for preschool and kindergarten students to practice writing their names.
This FREE Name Tracing worksheet includes 10 lines for children to trace their name.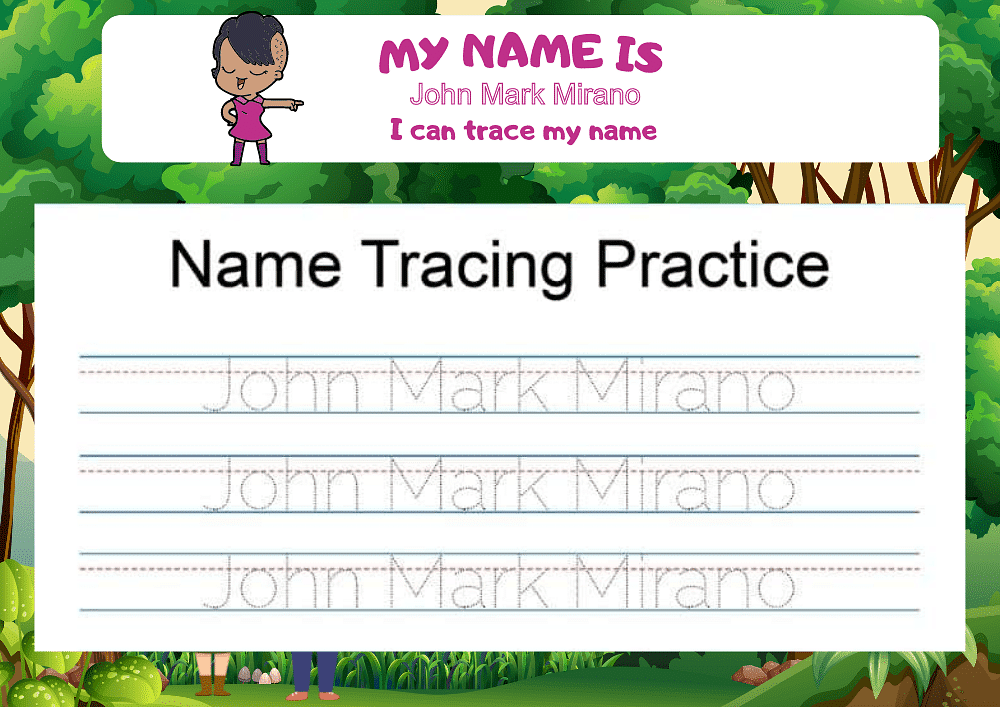 Click the link below to go to the FREE Name Tracing Generator.
The ability to spell and write one's name is a key skill that children learn in preschool or kindergarten. So we set out to develop a simple method for parents and teachers to practice this crucial skill with their children or students.
File Instructions: (Please Read!)
Click the link Name Tracing Generator.
Put the name and email (where you wish to receive the file) to the form fields.
Open your email to see the direct download link.
Download the PDF file and print.
If you haven't receive our email please repeat step number 2.
You may use your laptop or desktop browser like Google Chrome or Adobe Reader to open and print the PDF file. If you don't have it, you can download it for free here: https://get.adobe.com/reader.
We will soon be releasing an editable file for a more personalized name tracing.
SIGN UP TO DEPED TAMBAYAN NEWSLETTER
Join our Facebook Community and meet with fellow educators. Share and download teaching materials. Get important updates and read inspiring stories.
RECOMMENDED