Another Filipino is making the country proud. 14-year-old Fatima A-Isha Hamsain won gold in the U15 e-Kumite female category of the recently concluded Sportdata e-Tournament World Series.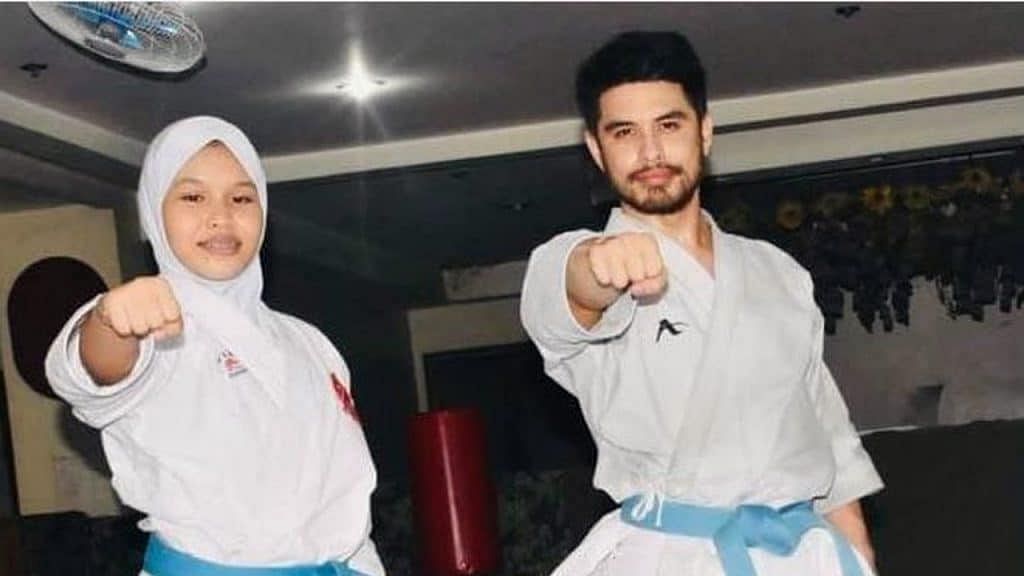 Sportdata e-Tournament is a series of online competitions that allow any person from around the world to participate and compete against other professional or amateur athletes. It's considered one of the world's biggest tournaments. Kumite is one of the three elements of the martial art karate which involves training against a competitor using certain skills.
Hamsain won against Germany's Selina Schneider and Indonesia's Zarah Annisa Putri in the semifinal and final rounds, respectively. She is a student of 30-year-old two-time Southeast Asian (SEA) Games bronze medalist Orencio James de los Santos, and she also trained under Gierby Lacorte, de los Santos's former teammate.
This is not the first time that Fatima has bagged a gold in a karate tournament. She has also won four other gold medals in other online tournaments in 2020 alone. She also defeated Denmark in the E-Karate Games 2020 #2, under the U16 Shotokan Individual Female eKata division.
Hamsain started studying karate as early as eight years old, following in the footsteps of her father Mohammad Isaac Hamsain and grandfather Ebrahim Hamsain, who were also athletes. Mohammad Isaac, a Pencak Silat athlete, represented the Philippines from 1997 to 2001. Ebrahim, on the other hand, was a swimmer and competed in the 1958 Asian Games in Tokyo, Japan.
SIGN UP TO DEPED TAMBAYAN NEWSLETTER
Join our Facebook Community and meet with fellow educators. Share and download teaching materials. Get important updates and read inspiring stories.
RECOMMENDED