Eight-year-old J-Ann Atutubo's dream is to become just like his idol Cardo Dalisay on the primetime program FPJ's Ang Probinsyano. Dalisay, played by Coco Martin, is a police officer.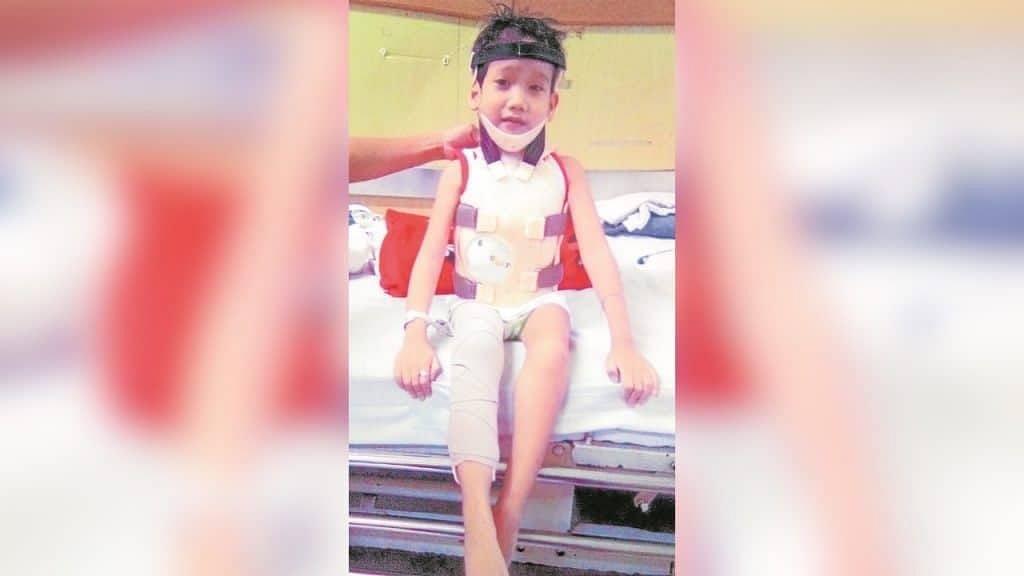 Atutubo is not like any other average child. While others play in their free time, he constantly battles with not one but multiple disabilities. He suffers from hydrocephalus, myelomeningocele, and an imperforate anus. His spine is misaligned, making it difficult for him to move his body independently.
Hydrocephalus occurs when cerebrospinal fluid is accumulated in the brain. Myelomeningocele, on the other hand, is a severe kind of spina bifida, a condition wherein the spinal bones do not completely develop. An imperforate anus is a birth defect wherein the patient has an underdeveloped anus, causing problems with passing stool.
A Grade 2 student at the San Mauricio Elementary School in Jose Panganiban, Atutubo can only go to school a few times a year.
While he used to seek treatment at the Philippine Children's Medical Center (PCMC), the pandemic lockdowns made this challenging. As a result, he needed to return to his hometown of Camarines Norte since then.
It hasn't been easy for J-Ann and his family. He has had a fever multiple times and had to be brought to a provincial hospital at such times. Because of his many conditions, J-Ann needs to undergo several surgeries. At least half a million pesos is needed for his therapy alone.
SIGN UP TO DEPED TAMBAYAN NEWSLETTER
Join our Facebook Community and meet with fellow educators. Share and download teaching materials. Get important updates and read inspiring stories.
RECOMMENDED