A digraph or digram (from the Greek: ds, "double," and gráph, "to write") is a pair of symbols used in a language's orthography to write a single phoneme (separate sound) or a sequence of phonemes that do not match to the normal values of the two characters together.
Digraphs are vital to learn since you wouldn't be able to read many new words if you didn't know that the two letters of a digraph make the same sound.
Download this worksheets and teach your kids about digraph.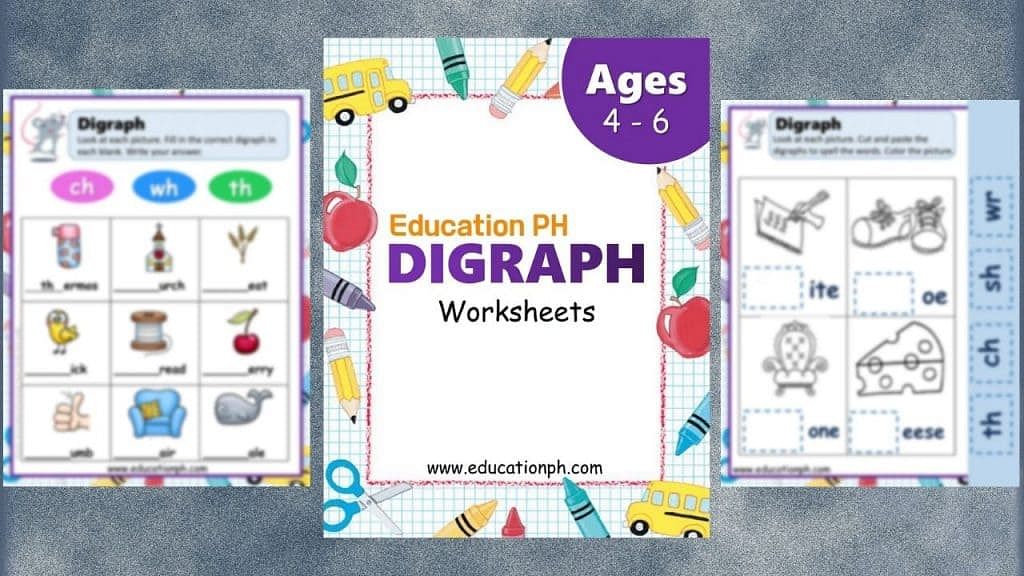 SIGN UP TO DEPED TAMBAYAN NEWSLETTER
Join our Facebook Community and meet with fellow educators. Share and download teaching materials. Get important updates and read inspiring stories.
RECOMMENDED