This Reading & Writing English Workbook for Preschool ages 2-4 is a premium service and provided free of charge by Aral Pinas, the country's first total solution provider for free workbook and learning materials.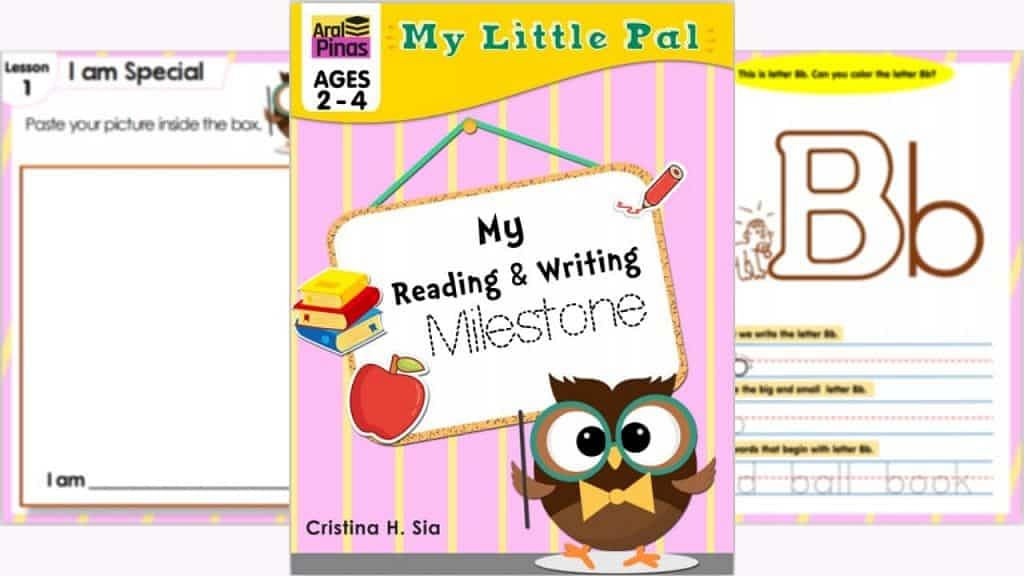 Preschool education needs to intuitive and colorful as the educative style of learning at this stage involves a lot of visual and sensory elements to make it effective and fun.

This workbook is one of the best resources available as it sets up the learning foundation of the very young child to understand words connecting them to images, at the same time identifying things around him/her.
"The more that you read, the more things you will know. The more that you learn, the more places you'll go." – Dr. Seuss
Course Outline:
Lesson 1: I am Special
Paste your picture inside the box.

Lesson 2: Things Around Me
Color the things you see inside your house.

Lesson 3: My Alphabet
Trace the letters from Aa to Zz
READING & WRITING ENGLISH WORKBOOK for Preschool ages 2-4:
Preview:
DOWNLOAD now, alternative download link.
MORE DOWNLOADS:
SIGN UP TO DEPED TAMBAYAN NEWSLETTER
Join our Facebook Community and meet with fellow educators. Share and download teaching materials. Get important updates and read inspiring stories.
RECOMMENDED