Aral Pinas is proud to present their newest workbook available for download.
This English Reading Workbook is intended for Kinder and Grade 1 pupils. This premium material is free of charge. This will surely enhance the young learners' language capability ensuring the learner of a good foundation in correct pronunciation and reading 3-4 letter words and blends.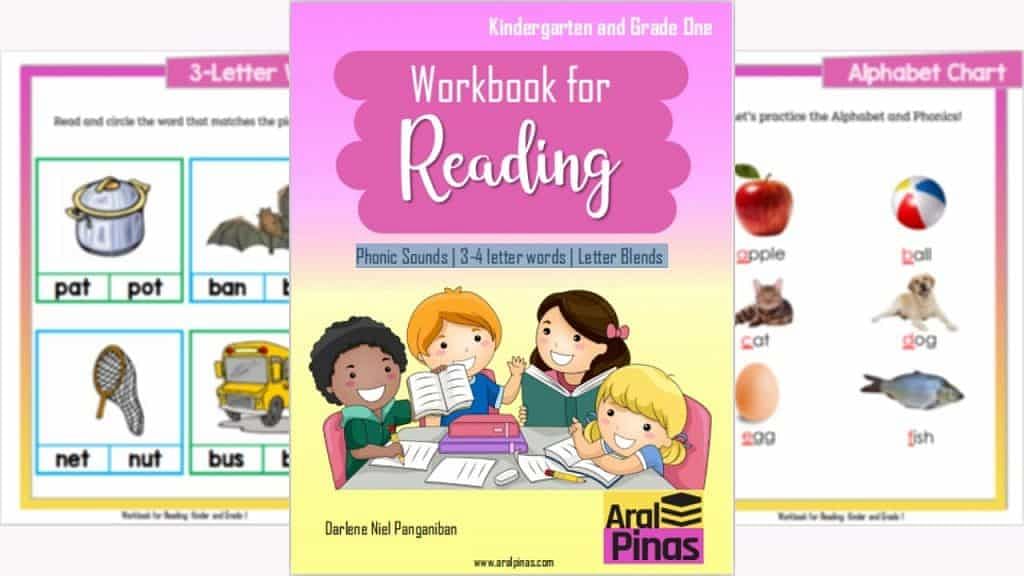 English being the language of common understanding in the world enables the young learner to unlock skills and gain knowledge and understanding as he/she continues to explore different subjects taught in English. English reading is the most basic skill if not the main foundation of higher learning, as well as enjoying literature and the arts for personal development.

"In the case of good books, the point is not to see how many of them you can get through, but rather how many can get through to you." – Mortimer J. Adler
Lesson Contents: Phonic Sounds | 3-4 letter words | Letter Blends
KINDER AND GRADE 1 ENGLISH WORKBOOK FOR READING:
Preview:
DOWNLOAD now, alternative download link.
MORE DOWNLOADS:
SIGN UP TO DEPED TAMBAYAN NEWSLETTER
Join our Facebook Community and meet with fellow educators. Share and download teaching materials. Get important updates and read inspiring stories.
RECOMMENDED