It is critical to learn appropriate grammar since it is the language that allows us to communicate successfully about language. Grammar refers to the words and word groups that make up sentences in practically any language, not only English. Grammar is usually associated with faults and correctness.
Teach your kids about English grammar by the help of this workbook.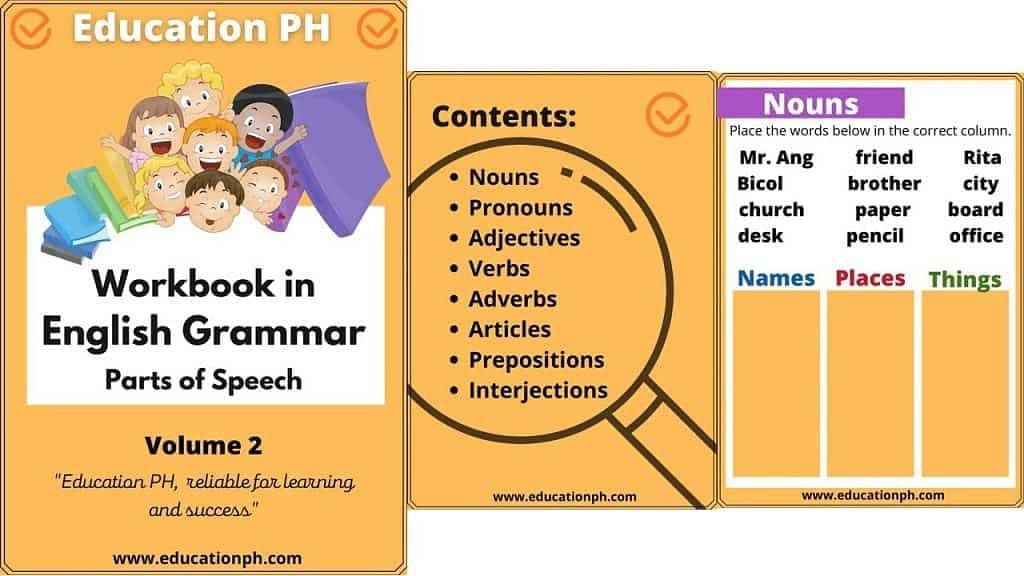 SIGN UP TO DEPED TAMBAYAN NEWSLETTER
Join our Facebook Community and meet with fellow educators. Share and download teaching materials. Get important updates and read inspiring stories.
RECOMMENDED