The Alliance of Concerned Teachers (ACT) has called out the Department of Education (DepEd) for supposedly "wasting" funds, saying the group received reports of late deliveries of self-learning modules in Ilocos region.
The group said some Region I schools recently received modules that were delivered after students already finished studying the lessons in it.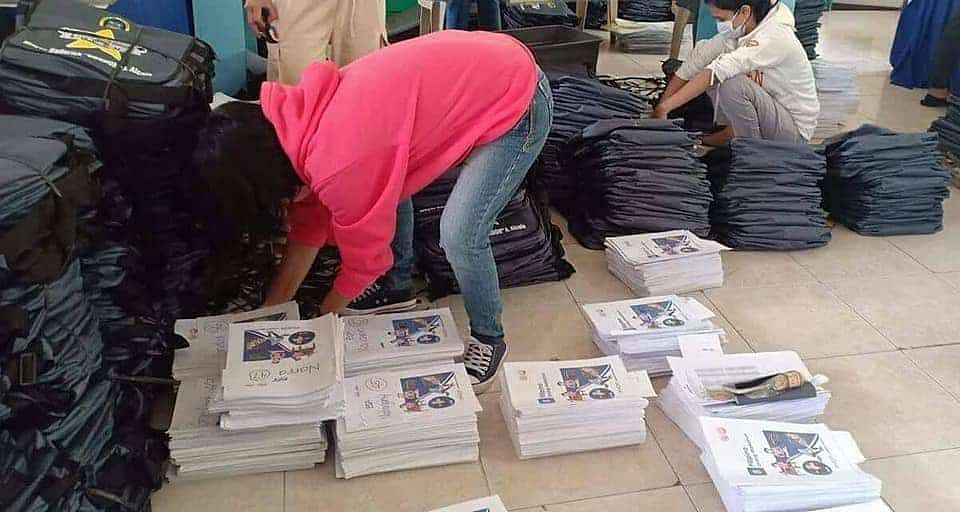 "Despite its continued claim of scarcity of funds, it is the DepEd Central Office who leads in wasting money, ink and paper on module print-outs. These modules can no longer serve their intended purpose as they came so many weeks late and the teachers and schools have already made ways to provide students with learning materials," Benjamin Valbuena, ACT National Spokesperson said.
"Nakakapanghinayang ang ginastos para dito at masakit sa loob ng mga guro na nagsolicit at gumastos sa ink at papel," he added.
(The money spent on these is such a waste and it hurts the hearts of teachers who spent for ink and paper.)
ALSO READ:
DepEd papalitan ang mga binagyong module
The ACT said it received reports from teachers that "truckloads of central office modules" were delivered in Region I schools last week.
The modules, according to ACT, contained lessons for week 6 but learners are already studying modules for weeks 8 to 10.
"The wasted funds could have been put to better use like procuring gadgets and granting internet allowance to teachers and learners, or hiring community tutors and installing health facilities in schools," Valbuena said.
SIGN UP TO DEPED TAMBAYAN NEWSLETTER
Join our Facebook Community and meet with fellow educators. Share and download teaching materials. Get important updates and read inspiring stories.
RECOMMENDED