Two public school students were recently awarded for their research on how to prevent cancer using a common plant in the Philippines: nipa palm.
Ray Vincent Pelayo and Gerardo Rafael Tallador of Iloilo National High School were recently awarded by the Gokongwei Brothers Foundation for their research on ways to prevent cancer, Smart Parenting reported on its website.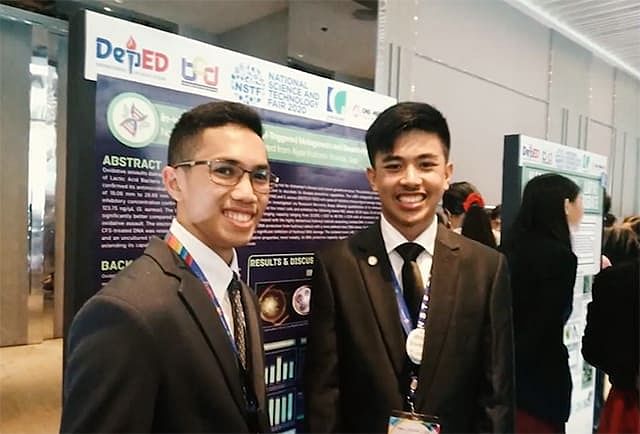 The two young, bright scientists will receive college scholarships following their innovative research from the Gokongwei Brothers Foundation.
The two students researched on how to extract lactic acid bacteria from nipa palm and use it as an anti-oxidant and anti-bacterial agent. Anti-oxidants and anti-bacterials are known to fight cancer-causing free radicals.
"There [are] certain studies that [show] that lactic acid bacteria have antioxidant properties. We wanted to test its DNA protective property in particular," Pelayo was quoted as saying.
The young scientists' found that incorporating these microoganisms into one's diet as "functional food" can be a possible way to prevent cancer from developing. Nipa palm is very common in the Philippines that some people even just throw it away.
According to the World Health Organization, cancer is among the leading causes of death worldwide. More than 60 percent of the world's total new annual cancer cases occur in Africa, Asia and Central and South America.
These regions account for 70 percent of the world's cancer deaths, and it is expected that annual cancer cases will rise from 14 million in 2012 to 22 within the next two decades.
SIGN UP TO DEPED TAMBAYAN NEWSLETTER
Join our Facebook Community and meet with fellow educators. Share and download teaching materials. Get important updates and read inspiring stories.
RECOMMENDED